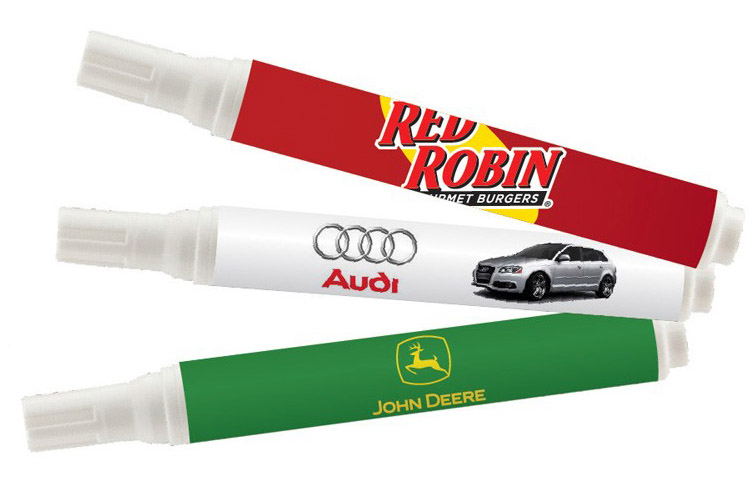 Get ready to clean up on your promotional branding efforts with these custom logo stain sticks!  Your full color artwork gets incredible exposure with a large imprint area of 3.54″ x 2.25″.
If you've ever dripped coffee on your shirt or ketchup on your pants while away from home, you know how frustrating it can be when you don't have a fresh change of cloths nearby or the ability to easily remove the stain.  This stain stick removes stains on the spot.  Simply press down on the tip so that some of the liquid comes out.  Then rub the liquid into the stain using the brush tip until the stain disappears.
Customized stain sticks are fantastic hand outs at trade shows, conventions, outdoor events, inserts into gift bags, promotional products, Click here to view product ordering details.