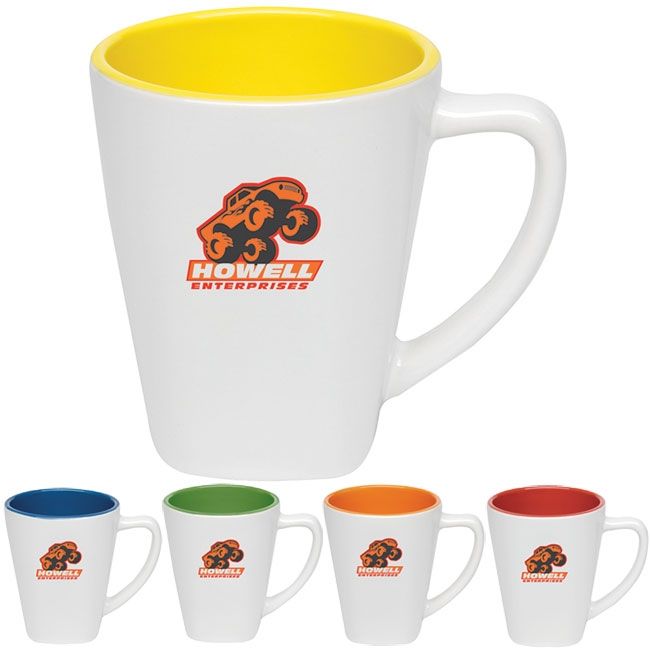 Coffee mugs have been, and still are, a top selling category when it comes to promotional products.  And with good reason.  Gourmet coffee retailers like Starbucks and Coffee Bean have helped to create happy coffee-drinking addicts out of more of us then ever.  Which is why one cannot overlook this category when considering which branded products to choose for a marketing promotion or business gift.
So if you've decided you're going to produce a custom branded mug, why not choose a really cool one?  Two-tone mugs offer a touch of design style that help to give the gift recipient the desired WOW impact.
Besides being a stylish shape as well as being offered in two-tone colors, the ceramic mug pictured above has a unique, square-shaped bottom.  It's available in white with interior colors such as orange, blue, green, yellow and orange.  Click here to view product information.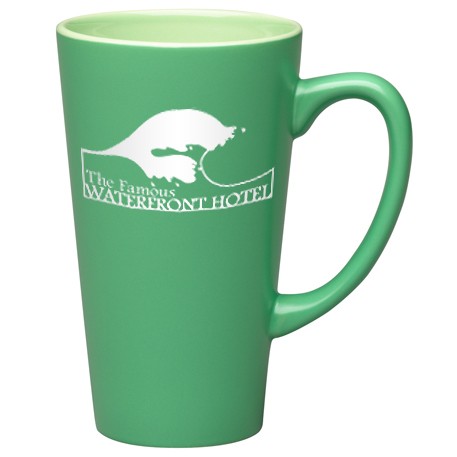 This custom branded tall two-tone 16 oz. latte mug is available in green, red, blue and beige.  Click here to view product info.
This standard-shaped 11 oz. promotional two-tone mug is available in red and orange.  Click here to view product information.
Click here to view a range of other two-tone mugs that can be customized with your company logo and other custom graphics.