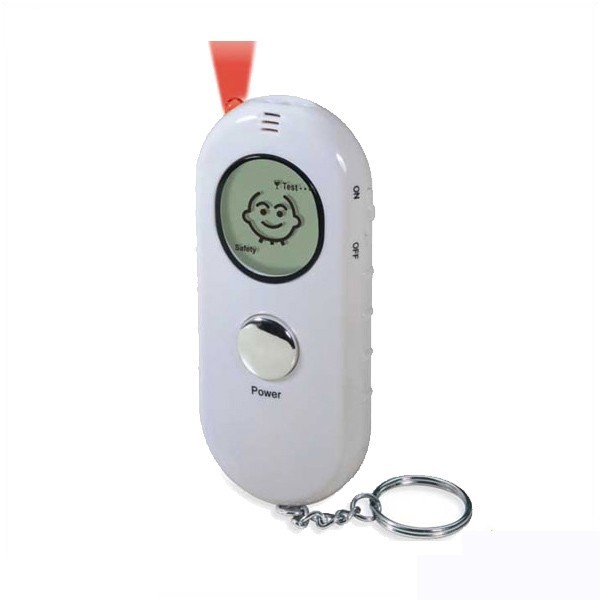 Breathalyzer or Alcohol Tester with custom logo is a multi function promotional product
Currently the legal blood alcohol level for those driving is less than .08.  And there have now been recent recommendations by the federal safety board to lower that limit to under .05 BAC as many other countries have already done.
So how is one to know whether or not they have waited long enough for that glass of wine with dinner has worn off or not?  It's actually quite easy if you have your very own breathalyzer.
The tester shown in the image above has a warm up time of just 10 seconds and a response time in just 5 seconds.  The detection range is 0.00% – 0.19%, meeting FDA requirements.  It also comes equipped with a key chain for easy portability.
3 levels show on the display and are accompanied sounds according to alcohol concentration:  Safety (under .02%, Caution 0.02% – 0.05% and Danger over 0.05%.
Click here to view additional product information.
For a full range of breathalyzers which can be custom branded with your logo, click here.