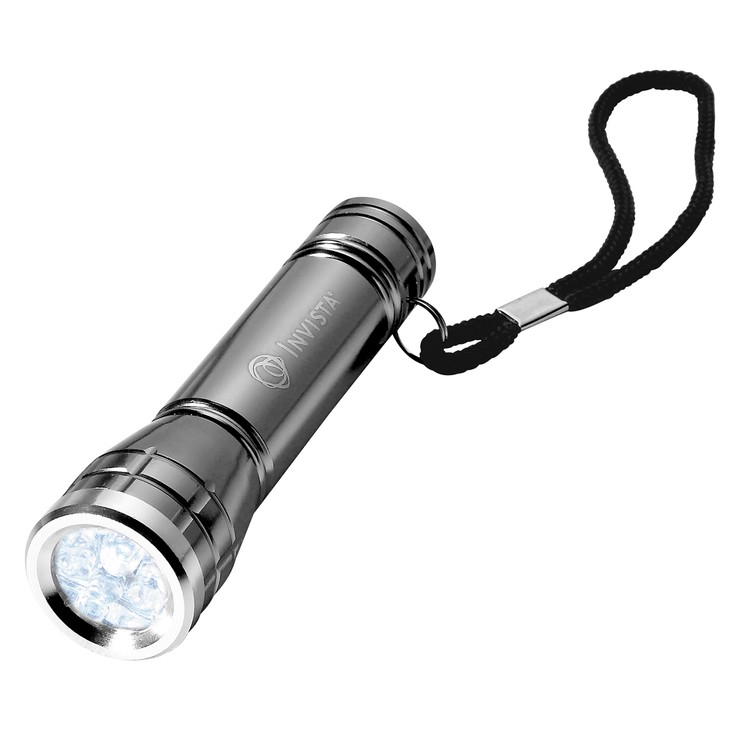 Small, compact flashlights are handy everyday tools that can be used around the home, carried in a purse or travel bag for use on the go or even for outdoor repairs. LED flashlights shine bright, use less energy and last longer than ever before.
Your company logo can be branded onto on a wide variety of these small, LED flashlights. The elegant Luminoso can be printed or laser engraved with your custom imprint or message.
Sometimes great things come in very small packages. The Comet flashlight is less than 2 inches long. Yet despite it's small size, it shines quite a bright light. The batteries are included and it's powered on and off by an easy push button located on the back. The Comet LED Flashlight includes custom branding your logo…all for around $3.00 each.
This custom laser engraved mini LED flashlight is perfect for attaching to a keychain. It'a always a good idea to have a flashlight handy to light dark pathways, key holes, stairs, etc. Flashlights on a key chain are excellent promotional giveaway ideas for just about any type of business.
Looking for other flashlight styles to choose from? Click here to view over 500 promotional flashlights that can be branded with your logo or custom message.