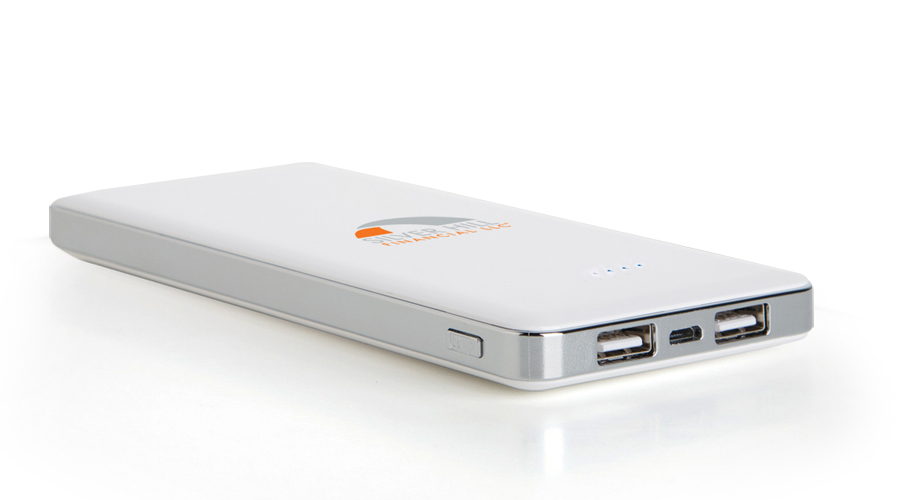 We all know what it's like to have your phone run out of battery power and not have any way to charge it while you are away from home or the office.
Now there will be no reason to run out of power with this super high capacity power bank. At 12000 mAh, this slim power charger can charge a smart phone and an iPad at the same time without missing a beat.
Your company logo can be custom printed on a nice large imprint area of approximately 2″ x 2″, giving your brand plenty of marketing exposure.  There is even the option for a full color imprint.
These high capacity portable power chargers are the ideal business gift for busy professionals on the go. There is a lot more to this custom power bank with 12000 mah capacity. It has a casing that is slim with piano finish, its a lithium polymer battery power bank, the dual output ports allow to charge two phones simultaneously.
Multiple color logo imprint is available with integrated features, making this product one of those cool gadget accessories of this new digital age. A promotional product for every age group!
This product will always remain in trend, its a need of today's generation and gives a large imprint area which distinguishes any business logo. Get your hands on it and make a purchase now!
Click here to view additional product information.