Let your logo really shine with this ultra-slim custom Xoopar POKKET compact travel light up mouse. Your company logo will be laser engraved into the glossy surface of this handy travel companion, thus allowing the inside light to illuminate your brand.
This innovative mouse comes complete with a retractable cord for easy storage in your laptop case.
This will undoubtedly become the favorite computer accessory for your clients and employees.  And with your logo in lights, your brand will be on the top of their minds with each use.
Xoopar specializes in manufacturing innovative IT devices and with every product they conceive, they set out to create exciting designs such as this light up logo travel mouse.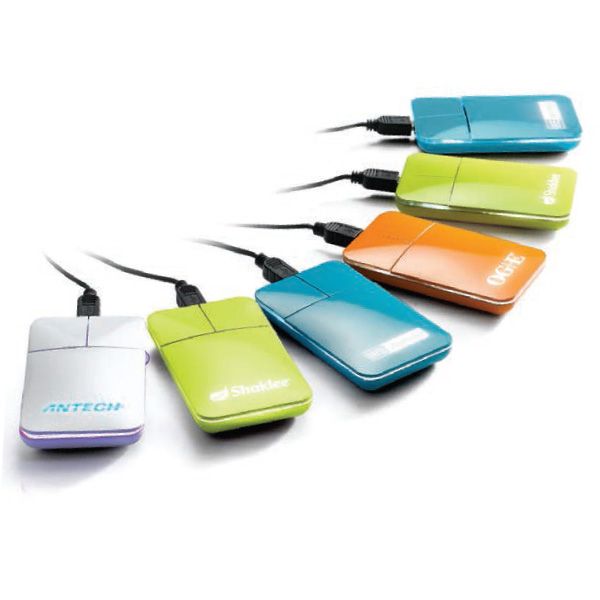 Available in colors such as Caribbean Blue, Lime Green, Orange and White, your brand logo will shine through in bright white LED light.  Blue light is also available for the white mouse.
Click here to view additional product information.