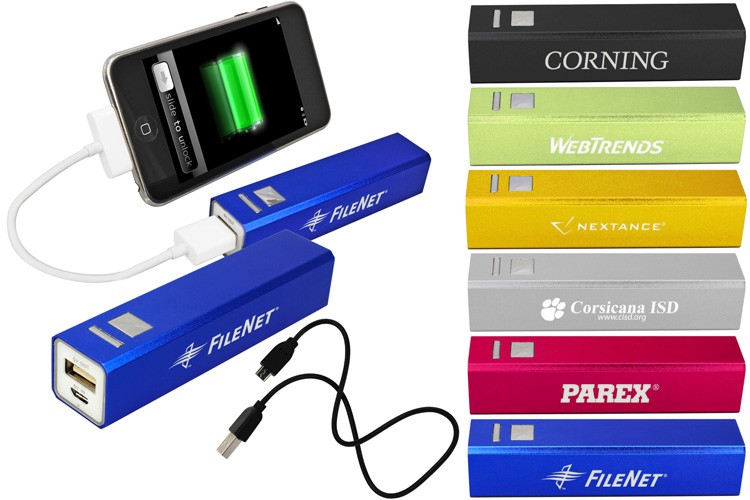 Power up your business logo with customized portable charger – branded with the light of fine technology
Giving branded business gifts to clients is a proven method for maintaining customer loyalty.  One of the hottest trends in business gifts is portable power charger also known as power banks or power sticks for recharging smart phones and tablets while on the go.
This rectangular-shaped, Power Saver Bank can be custom laser etched with your logo for a powerful business gift.  Nicely priced well under $15.00, it includes a USB connecting cable.  The compact size of 3.75″ x .85″ makes it easy to carry in a computer case or purse.
Click here to view additional product information.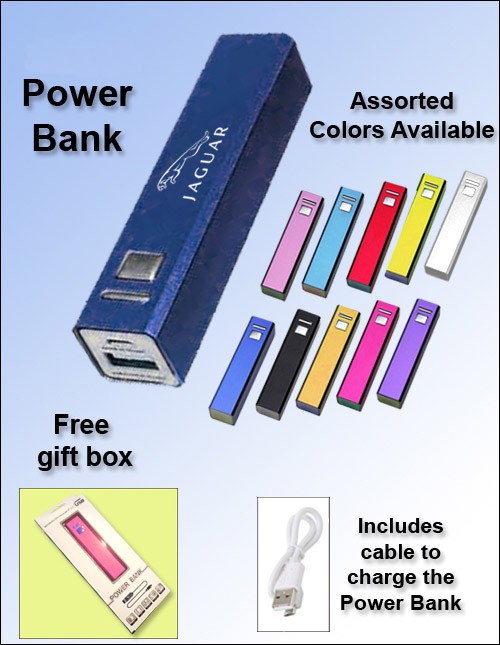 Custom portable chargers for phone is the need of every individual today who is having a smart phone
For a more cost-effective option, this custom printed or etched, factory-direct portable power bank charger will meet even the tightest budgets while still delivering a powerful charge to smart phones and tablets. The capacity of this particular model is 2200 mAh but is also available in 1800 mAh, 2600 mAh and 2800 mAh.
While production time for the factory direct option can run approximately 1 week longer to produce than the domestic-stocked model, the cost-savings can make it well worth the wait.  Your logo can be printed in 1 or 2 PMS colors at no additional charge and no set up charges will apply which is icing on the cake.
Want to compare the two options for yourself?  Request a sample today.