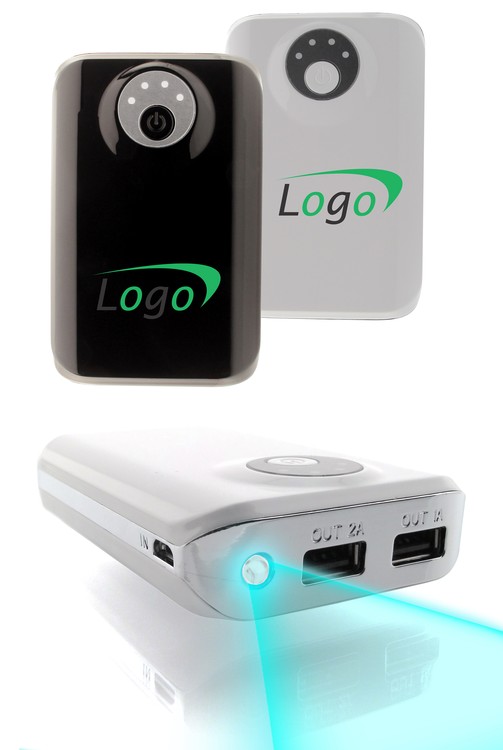 Most of us know what it's like to be traveling or attending meetings, conventions or trade shows and have your smart phone or tablet run out of power at the most inopportune moment.
Be well prepared with enough power for the entire day with this super powerful, high-capacity portable power charger.  Your company logo can be imprinted directly onto these power banks for an ideal business gifts
With a 6600 MaH capacity, these power banks can store enough power to charge an iPhone 3x or fully charge an iPad.  It features two USB ports for charging.  At a 1 amp output, Port A is perfect for charging an iPhone.  With a 2 amp output, Port B, ideal for charging an iPad, tablet, Bluetooth headset, wireless speaker, camera, or game console. Even charge both devices at the same time.
An indicator light lets you know how much power is left in the power bank.  As an added bonus, there is also a small LED light which can be used as a flashlight to help guide you in the dark.
Click here to view additional product information.