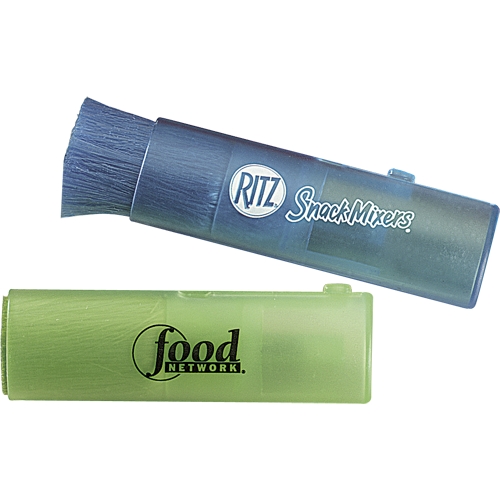 Anyone with a computer either currently has, or has used a computer brush. It is an easy way to keep your computer keyboard and components clean, free from dust and debris. This is especially true in office settings where there may be multiple computers operating at the same time. Dust builds up rather easily, and it can aggravate allergies or even asthma in some users.
This makes for the computer brush to be an inexpensive promotional giveaway for clients, employees or guests. No matter who they are, if they have a computer they will use this. The best way to get brand exposure would be to put your logo on it.
The Squid Computer Brush is great for promotions, giveaways, or even business gifts. This computer brush removes dust and is static free. The brush itself is retractable, so it can be placed just about anywhere without fear of ruining the brush. You can use it to dust off keyboards, computer screens, other computer components (such as tower) and even the desk itself.
Give this to your employees to help them keep their desk and computers clean. Not only will they like it, they will smile, clean their desk and be happy. This may lead to higher productivity numbers, which means more work gets done. This little brush just may save the world.
While inexpensive, it will leave an impression and be used by anyone who receives it. It can grab company exposure which may lead to more sales or business. A great promotional item for any company, even if you have nothing to do with tech or gadgets.
The Squid Computer Brush comes in three colors, green, red or blue and can be imprinted in white or black. The logo can be three inches wide, and .88 inches high. There is a one line maximum for the company logo.
CLICK HERE to view additional product information.