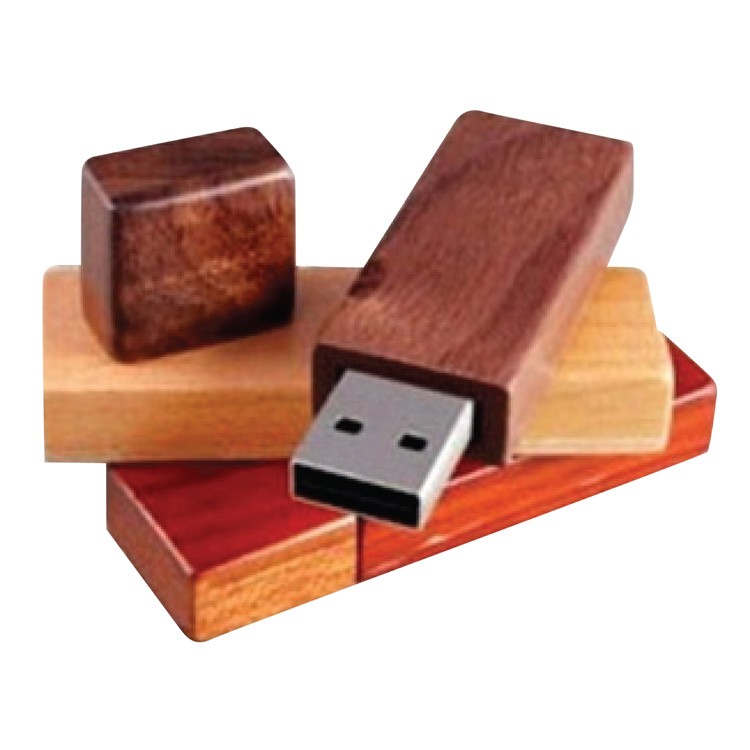 This Rectangular logo personalized Wooden USB Flash Drive is the perfect little piece of office accessory for those who prefer a touch of class in the workplace. Perfect for presenting a technology business gift that is practical.
A visually pleasing and sturdier alternative to your typical plastic USB flash drive is a wood USB flash drive that can be customized with a logo.
This USB flash drive made from wood can also be used as a promotional product and a clever marketing tool. A start-up company would do well to have this flash drive custom branded with their name and logo to give away to potential new customers and clients. It can also be a great item to give away at a company-wide event so that each employee can proudly use a USB flash drive customized for their employer.
These days almost everyone has a need for a flash drive and these high quality ones are built to last and will stick out from all the other typical flash drives out there. They are available in capacities ranging from 4GB of storage space to 512GB of storage space, making this the ideal choice in promotional items. Whether you only want to purchase  the 4GB flash drives or you which to purchase ones with more storage space you will be investing in a promotional item that will impress everyone, including your employees, customers, clients and even your competitors.
Available in either maple or walnut finish, these USB flash drives are classy enough to gift to those in upper management or potential clients your company wants to turn into regular clients. They will help lend a sophisticated look to any company.
Click here to learn more about this product.