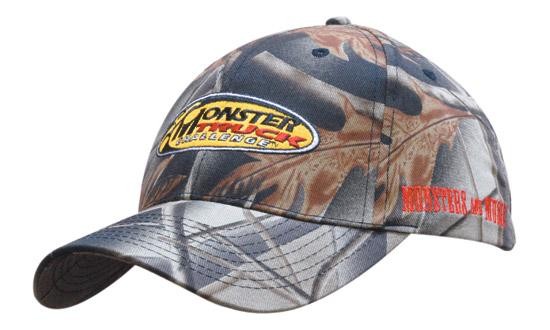 The promotional Leaf Print Camouflage Cotton Twill cap will delight just about everyone. Covered in fabric with a touch strap, this cap is very comfortable for everyone to wear. This leaf print camouflage hat with custom logo embroidery includes embroidered graphics on front and side.
Hunters will love this cap because of its camouflage look. They will know they can wear it when they go hunting and still be able to blend in with their surroundings. This sturdy hat is very durable and has a long lifespan to it, so even if someone is tough on hats this one will last them years. It also looks good on everyone. With six panels included on the cap it is very desirable for serious cap collectors and anyone would be proud to add it to their collection.
If you are looking for the perfect customized gift to advertise your business, the Leaf Print Camouflage Cotton Twill cap is the right choice for you. Your colleagues, friends, family and employees will love this cap and be proud to wear it everywhere they go.
Marking a family reunion or other special event with this cap is the perfect way to send people off with a souvenir that will always remind them of when they got it. Having a personalized cap that brings back memories of a family reunion for years to come is something that everyone can cherish. It will serve as a reminder of the love and support a family provides.
Everyone needs a good cap to help keep their head warm in the winter and protected from the sun and these caps are the perfect way for anyone to make that happen.
Click here to learn how you can order these camo hats for your business today.