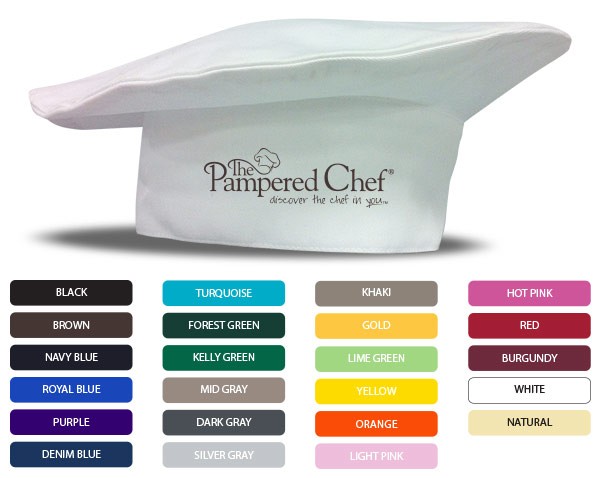 The European style logo imprinted Chef Beret Hat is modeled after the hats worn by chefs in five star restaurants all over the world.
With a poly-cotton blend this hat is very comfortable and stylish to wear and can be cleaned easily. Anyone who receives it will be touched if you give them a customized chef beret hat.
On a professional level if you own or run a restaurant this customized, branded uniform chefs beret will allow your chefs to proudly wear a hat that reflects what they do best. The way these hats are made is very conducive to "slaving over a hot stove" all day every day. They are designed to absorb the moisture that your chefs experience when they sweat and also to reduce the heat that comes from their head. Your chefs can wear this hat all day long and it is so lightweight that they will forget they are wearing it. With the Velcro straps these hats will fit anyone's head.
The Chef Beret Hat is available in a wide variety of colors, including black, brown, red, blue, green, purple, yellow and orange. If you need to order it in any other color you will have to place a special order for it.
To make these hats more desirable to their recipients you can have the name of your restaurant stitched onto them. If your chefs have one to wear at work and one to wear at home they will always be able to proudly show off where they work. Treating your chefs to this beret hat is something that you simply must take advantage of. Your chefs will be grateful for the recognition.
Click here to learn how you can order these custom Chef's Beret hats today.