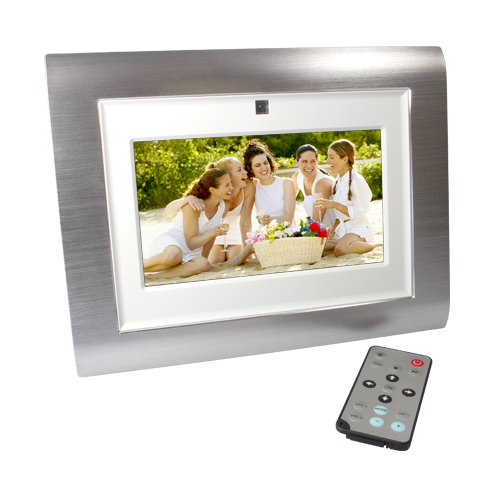 A digital photo frame that can be customized makes an appropriate corporate gift for just about anyone. Giving away a digital photo frame that is branded with the logo of your business is also a great way to attract new customers or clients.
Everyone has pictures of their family and friends that they want to display at home or on their desk at work.
To mark a company event and provide your employees with lasting memories of it you can load the digital photo frames with pictures from the event before presenting them to their intended recipients. This provides them with a unique gift that they can use and enjoy every day. Preserving memories through photographs is something that has been done for decades and by giving away these digital photo frames your business can contribute to that.
With the included remote control it is easy for anyone to share multiple pictures of the people and things that matter to them the most. By simply touching a button they can begin a slideshow that displays all the pictures stored in this digital photo frame. The slideshow is then displayed on the photo frame's 7 inch LCD display.
Transferring pictures from a computer to a frame has never been easier thanks to this digital photo frame. The included USB host connector makes it possible to hook the photo frame up to any computer and transfer photos on the computer to the frame. Users will have access to an on screen menu that allows them to upload video and music files as well, making for a truly interactive and unique picture viewing experience.
Presenting this digital photo frame to others is a fun and convenient way to get your brand name out there.  Click here to view ordering details.