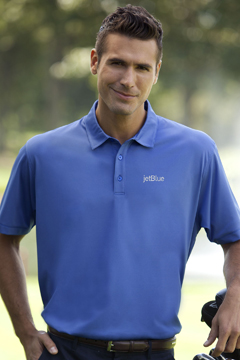 Nothing promotes a business better than a walking, talking billboard. Of course, these billboards are your business associates. So why not outfit them with apparel that features your own unique logo on it. With so many unique styles to choose from, in our corporate apparel catalogue, there is bound to be something that everyone will wear without hesitation.
Take a chance on these stylish custom branded polo shirts for the more casual business associates, and perhaps the jackets with custom logos for those who prefer to dress more formally. Your logo will be clearly visible and visually appealing no matter which styles of men's and women's apparel you choose to represent your business.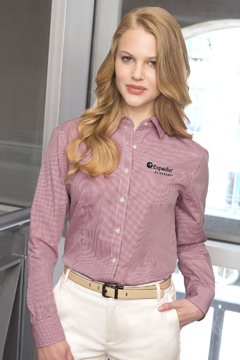 For a more modern fashion statement, these embroidered goft shirts are bound to make an impression on those who wear them and those who see them being worn. Distribute them as part of a freebie package and see the fondness of them translate into an increase in revenue. Customized sweaters are also  common hits with the general public, regardless of a person's individual style, as are embroidered caps and hats. Put your logo  on the traditional apparel and guarantee your business more widespread visibility–from walking billboards of all shapes and sizes.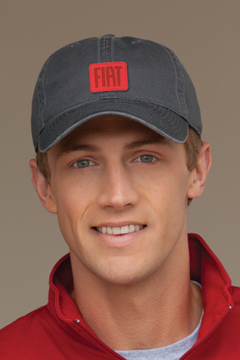 If your brand would be better represented by with a more feminine touch, your logo can be designed in the form of sequin embroidery. For a fancier, more sophisticated look, your logo can be applied using laser applique or  reverse applique. Laser tech patches are also available, as is the more traditional water-based printing. Your logo can be done in the form of screen printing as well. No matter the choice you go with, if you order your custom-branded apparel today, your company's marketing campaign can finally start working for you. Buy your apparel in bulk and save your business from sales doldrums by increasing your customer base using walking billboards