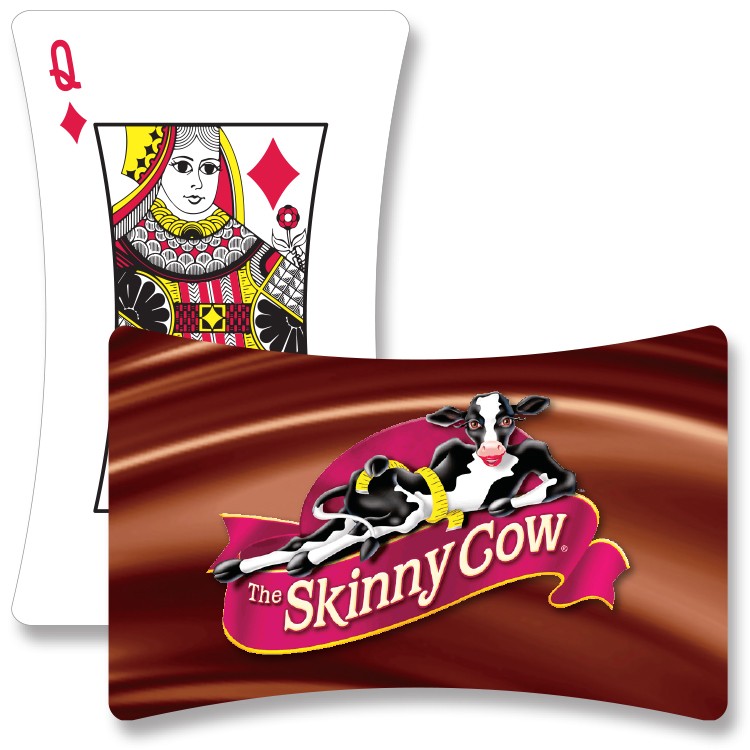 No one is a stranger to playing cards. They are a universal form of entertainment. With this said, why not promote your business's visibility by distributing these custom-printed contour cards branded with your own unique logo to business associates?
These customized cards are not your average playing deck. Their unique contour design exudes creativity and innovation. These playing cards, with their contoured sides, resemble an hour glass figure which may be relevant to your brand.
The extreme compactness of these hour glass shaped branded playing cards allows you to bring them with you to any business function or social gathering, where you have ample opportunity for distribution and networking with potential business associates.
These custom-printed playing cards are designed and imprinted using a full color process, a method which is guaranteed to make your logo look more appealing and professional. The contoured sides of each card naturally captures the interest of those who see them, thus bringing attention to your logo itself. Infuse the lives of your business associates with a bit of fun and make use of the opportunity for effective yet inexpensive promotion.
Click here for additional product information.