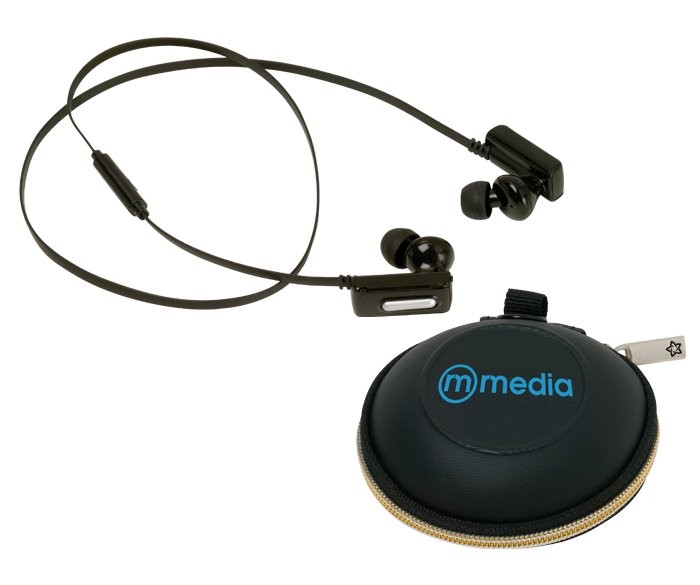 Looking for a high end custom-branded business gift your clients, delegates or employees for under $50.00?  These Oracle Bluetooth Ear Buds will most certainly garner great appreciation from the lucky recipient.
These super-cool ear buds use Bluetooth technology to create a wireless connection to smartphones, tablets and any other Bluetooth enabled device.  In fact, they can be paired with 2 different devices at one time.
They come standard with 3 different ear cushions including a noise-cancellation ear buds, plus a convenient carrying case for easy storage.
Your company logo is imprinted directly onto the case for maximum exposure.  If you want to give a business gift that will be seen as a cool tech gadget, these custom branded Bluetooth Ear Buds are just the ticket.
Click here for additional product information.