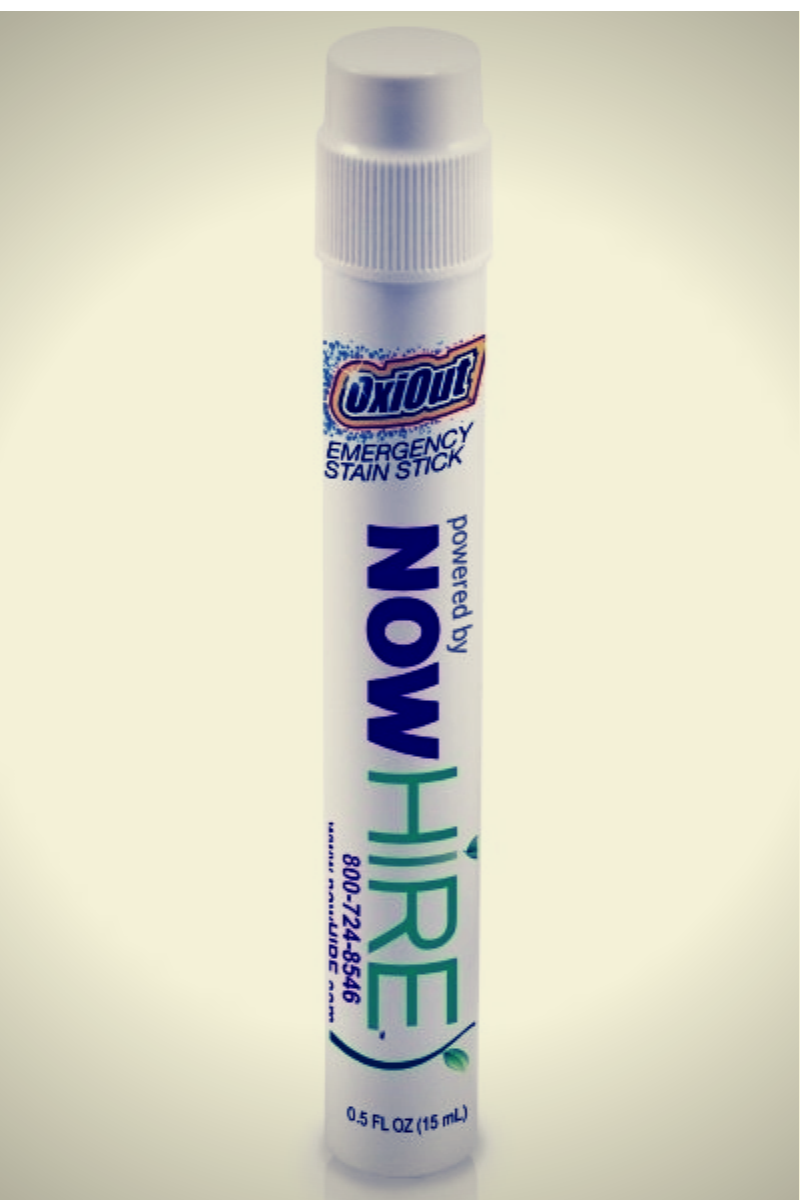 OxiOut is a brand we all know and love and trust to fight stains on our beloved garments. OxiOut stain sticks are intended to give you that stain fighting power even when you when you are not at home.  These customizable OxiOut stain remover sticks are handy to keep readily available in a purse, laptop case, in a desk drawer or even in the car.
Now OxiOut stain sticks can be custom branded with a company logo making them a wonderful promotional tool to market your business.
Your full color logo or other branding is co-branded on a large imprint area along with the OxiOut branding.  The label also contains all the product information needed for the consumer to be fully aware of what the product is along with all the safety information.
Now that's what we call a good, clean promotion!  Click here to learn more.