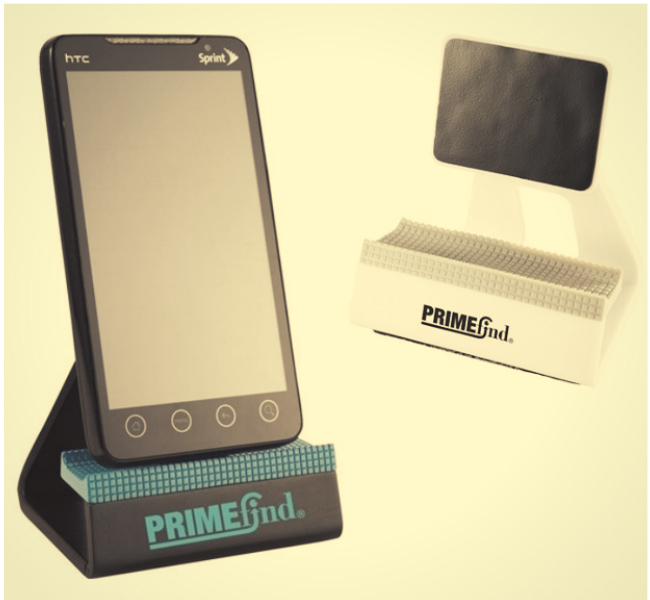 Great marketers know that desktops create an opportunity for valuable branding real estate.
This Zoom mobile phone stand is ideal for capturing that space.  It's sharp, sleek design appeals to even the most SWAG-immune individual.
The arm has a tacky grip that holds pretty much any mobile phone steady.  The base also has a tacky, reusable/washable surface to hold the stand in place.
Your business logo is printed directly on the front of this promotional phone stand for prime visibility. A technology accessory gift that is sure to be the most purchased promotional item for decades to come.
This custom branded Zoom Mobile Phone Stand is the perfect idea for a trade show giveaway, employee gift, business gift, as part of a sales or marketing kit, sales incentive as well as many other marketing and branding uses.
Click here for more info.