Take your marketing message to an entirely new level with video cards that contain a video screen (with audio) inside of your brochure.
The moment the video brochure is opened, customized video content immediately begins playing on a video screen that is either 2.4″, 4.3″, 5″ or even as large as 7″.  The video can be just a few minutes long or over 2 hours in length.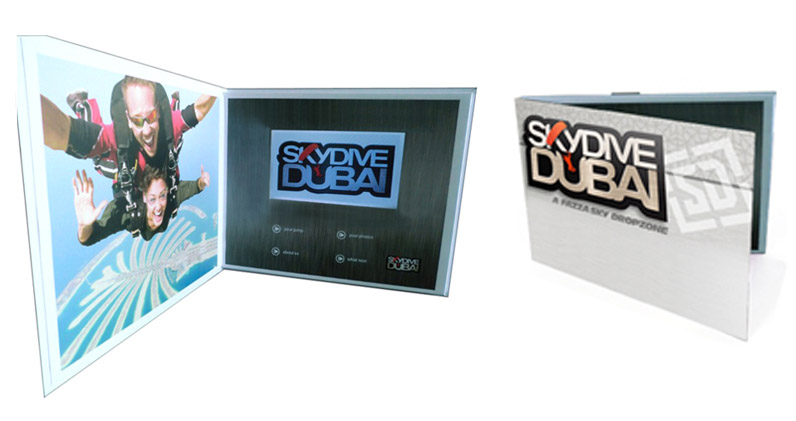 Video Brochures come in sizes such as 5″ x 7″, 6″ x 9″ or 7″ x 10″ and are printed with your full color graphics.  They are also available with one button control or multiple buttons to control multiple videos/chapters.
Use custom video marketing cards to demonstrate a product features and benefits, highlight services, announce a new product launch, display television commercials, movie trailers and more.
Want to know where can you find pricing and ordering information for custom video brochures?  Click here to learn more.