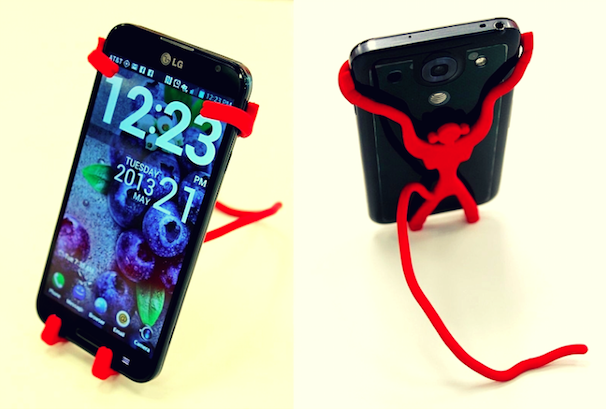 A unique monkey shape custom phone stand with FREE personalization – Bend it, Hang it, Stand it or Hold it!
A monkey shaped smartphone holder is small, light and easy to transport to a trade show. It is a unique promotional item and it solves a problem. Your clients will now have the ability to prop their smartphones up in various places that they never could before!
This is by far one of the most unique promotional products on the market! Hang your smartphone holder from rear view mirror by the monkey's tail for safe hands free calling and turn by turn navigation via your favorite maps application.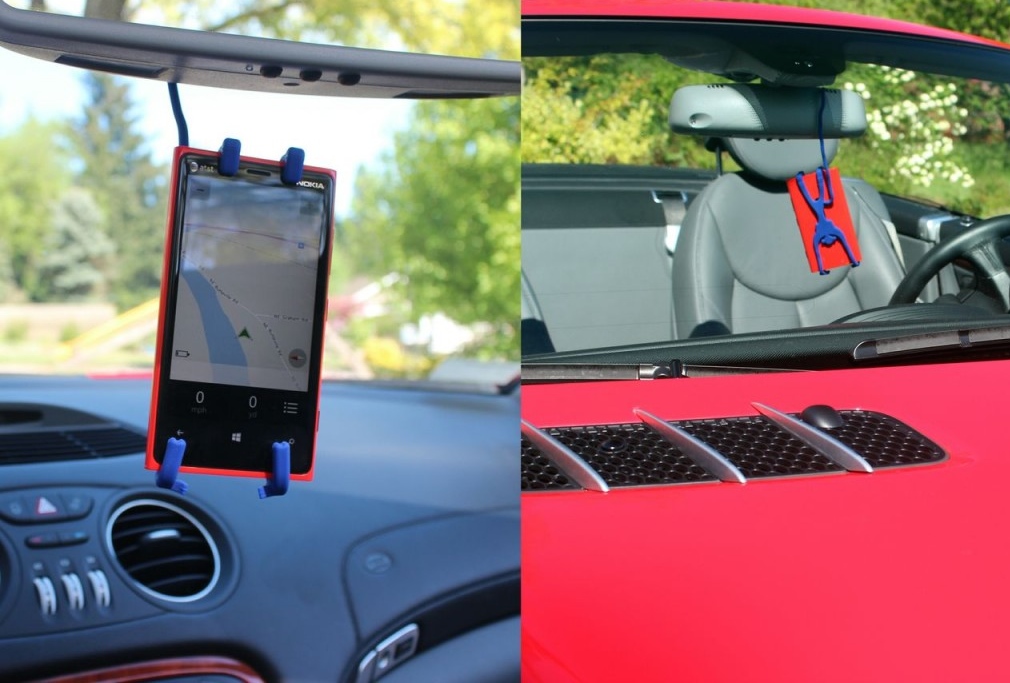 Bend the tail downward to prop the monkey up its' feet while sitting on your desk to easily view incoming text messages, emails, and any other alert.
The concept of the Monkey Phone Holder is to provide a car mount and dock capabilities to a wide variety of smartphones in a single, creative product.
The accessory has the appearance of a monkey, and there's a good reason behind that design choice. The arms, legs, and tail of the Phone Monkey are all bendable, allowing them to grasp several sizes of smartphones including the Galaxy Note, iPhone, Lumia, and even other items for fun. The tail is used to hang your phone or prop it up like a stand would. A single product being able to perform both tasks is amazing and definitely one of the most unique promotional products.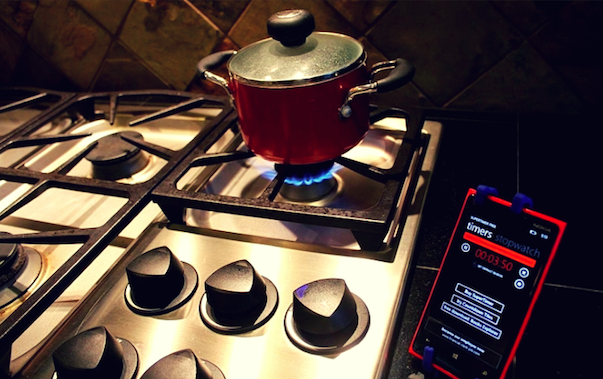 Additionally, the Phone Monkey is a very sturdy smartphone holder. Even though you can manipulate them in nearly any way, they're still strong enough to support the weight of the phone and firmly grasp the device with little worry about it potentially falling out.
The usefulness of this product is limitless!
Click here to learn more.
Topics included in this article include: