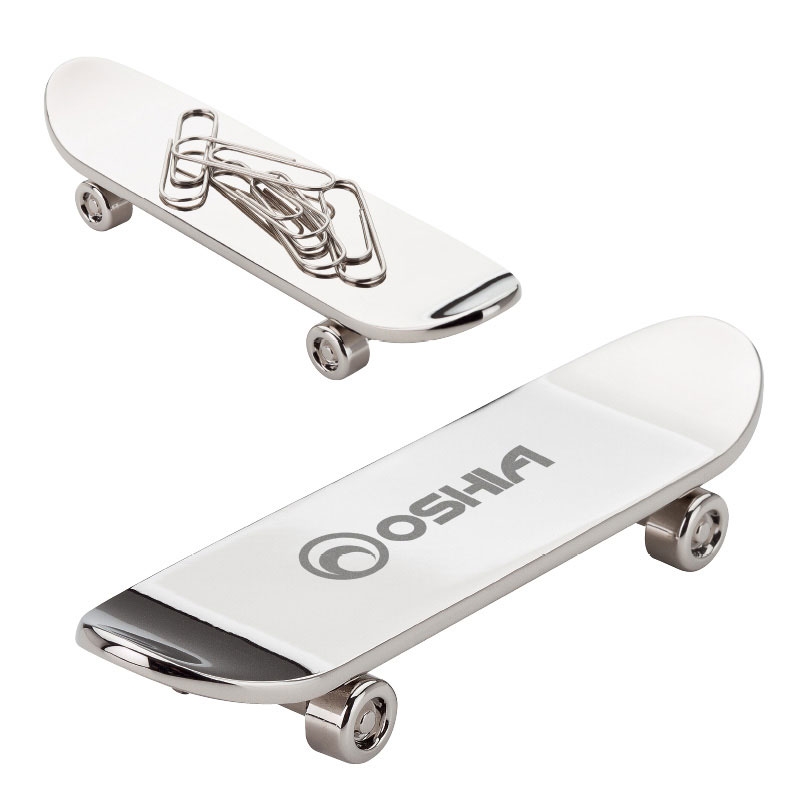 Looking for a cool branded gift item with a skateboard theme? Then you've hit the jackpot with the mini chrome skateboard which also doubles as a paper clip holder (comes with 10 paper clips) or paper weight.
The magnetic top holds the paperclips in place.  The wheels really roll so you can roll a paperclip over to a colleague who may be in need of one.
Your logo is laser engraved onto the top of the promotional skateboard paper clip holder at a size of up to 2″ W x 3/4″ H. The board itself is 3 7/8″ W x 11/16″ H x 1 1/16″ D.
Mention promo code "SKATE35" and you'll get an additional 35% off of these mini promotional skateboards – promotion is good through 6/30/14 or while supplies last.
Click here to view product ordering information.