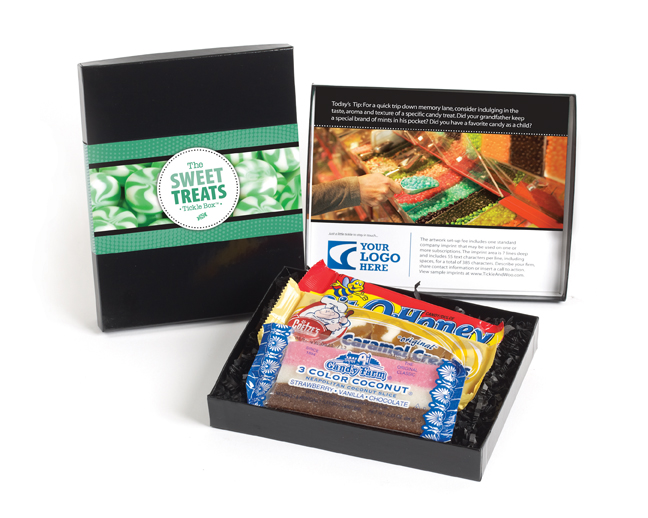 Imagine the surprise of getting a neat box of themed goodies and gifts in the mail each month…the joy of discovering what clever new gift sits tucked inside of a stylish black gift box.
That's what the folks at Tickle & Woo offer for your big ticket/high value clients and prospects.  All you have to do is upload your mailing list, pick a gift theme and subscribe to a monthly subscription service.  Then just sit back and let Tickle & Woo handle the rest.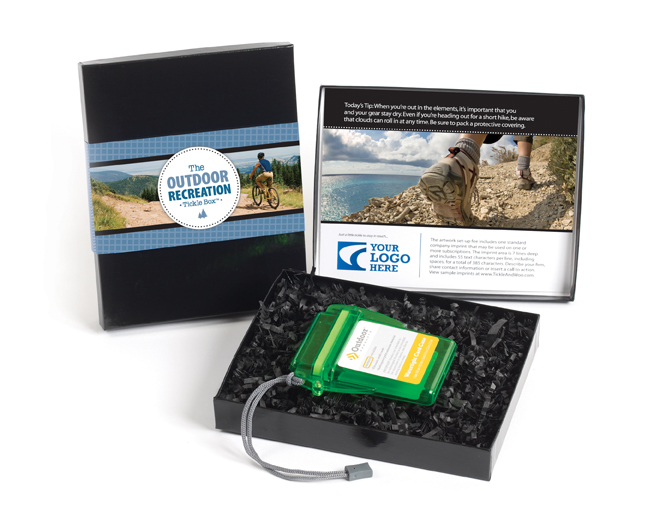 Each month a new mailer is sent, including a themed conversation card (which is branded with your logo) as well as a unique gift that fits with the theme.  Both are carefully nested inside of their signature black box.
The idea behind this monthly mailed gift concept is to Tickle & Woo your clients and prospects.  Whether you are warming up a prospect to actually take your calls when you ring them or showing a client that you value their business.  This is certainly a creative and fun way to engage them.  Learn more about why it works here.