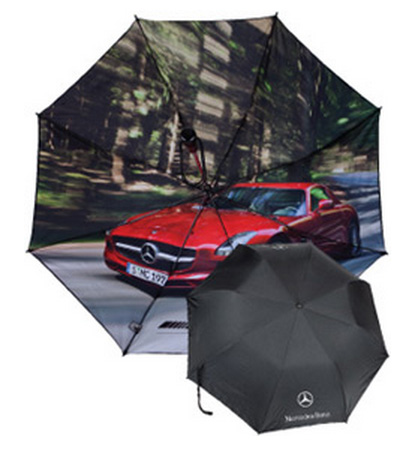 Are you looking for umbrellas that can be custom printed in full color?  These customizable umbrellas really offer that wow factor with custom full color graphics that bleed from edge-to-edge on either the top or the bottom of the umbrella.
These umbrellas are made from the finest quality materials with features that have been tested extensively.
Full color printed umbrellas are perfect for use as business gifts for automobile dealers or manufacturers, golf courses, theme parks, licensed characters, film or television industry gifts, cosmetics companies, boat and yacht manufacturers….and any other business that can benefit from adding their custom, full color, photographic graphics to a quality made umbrella.
Click here to learn more or request to a sample.