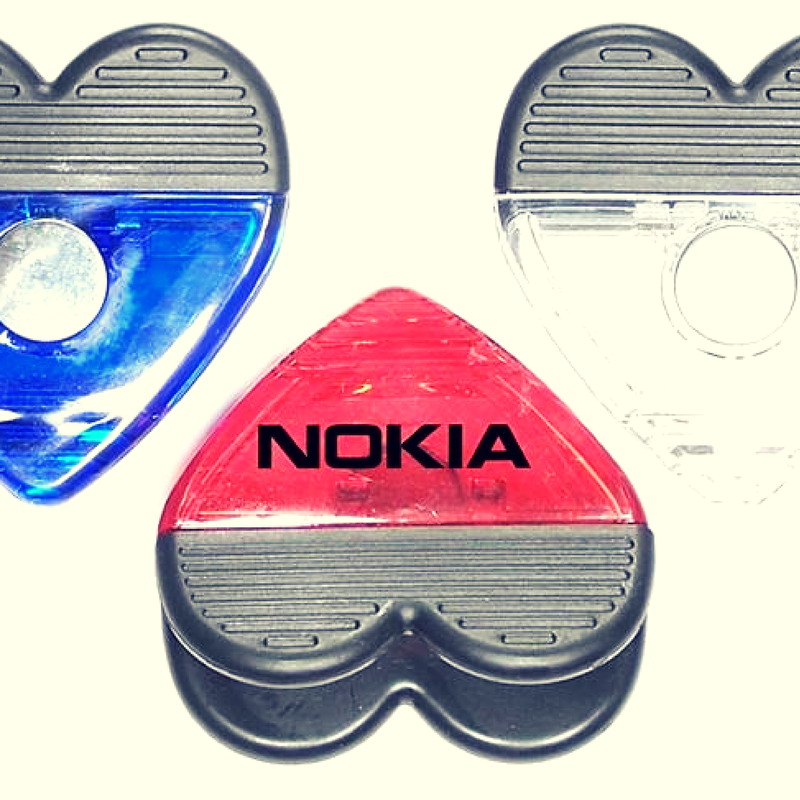 Are you looking for a creative, cost effective, long lasting promotional item? Look no further, promotional magnetic clips are not only useful and creative, but also a cost effective, long lasting promotional item that will help you advertise and promote your business.
Jumbo size heart shaped magnetic memo clip has a intensity magnet that secures to refrigerators and file cabinets with ease. It's super holding power, clips bags and paper while staying in place. It's heavy-duty, spring loaded hinge is what makes it one of our best selling promotional magnets. This Promotional item is great for hospital, medical provider, chip clip, home and office use.
Stand out from the crowd at your next trade show with this jumbo sized heart shaped magnetic memo clip holder with extra strong magnetic grip. This highly intensity magnet secures to refrigerators and file cabinets. Super holding power clips bags and paper.
Your recipients will use promotional magnetic clips to hold receipts, calendars, photos, memos and even bananas to any magnetic surface. Imprint your logo on the front of these extra strong magnetic clips and be assured that your company's name will "stick around" for an extra long-term marketing impact. Imagine your brand front & center on business and home refrigerators everywhere.
Keep it all together with our custom printed magnetic memo clip. The jumbo size heart shaped magnetic memo clip holder comes in handy on a daily basis as a refrigerator magnet in the home or office. This long lasting promotional item is great as a trade show giveaway or promotional swag. To increase your brand awareness. This is a great way to make sure that your logo is never far from sight!
Not sure how your logo will look on this custom magnetic memo clips? W have a new website tool that lets you add your logo to see what it will look like. To try it, click "add your logo", which is button directly under the product image. From there you can remove any logos that are on the product and upload your own logo. You can even change the logo size, position etc. with the touch of a key.
These promotional items are a great handout for any business and they make great staff & office gifts too! Our promotional product experts will help your company or organization make clip on magnets that feature your name or logo. Request your FREE sample today!
Click here to discover more custom promotional magnets.