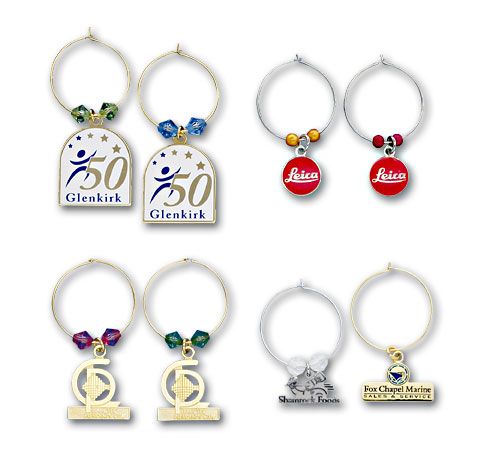 Looking to charm your clients or employees with a nice thank you ornament gift?  These custom made wine charms are a very thoughtful way to let your clients know that you appreciate them.
These customized wine charms are  die struck or cloisonne so you can create just about any charm shape or colors you desire.  There are two matching colored beads on each charm.
Wine charms are a good idea to have on hand for parties and events.  Give one charm to each guest to connect onto the stem of their wine glass.  This helps to prevent wine glasses from getting mixed up so long as the guest remembers which charm they had on their wine glass.
Click here to view additional product information.