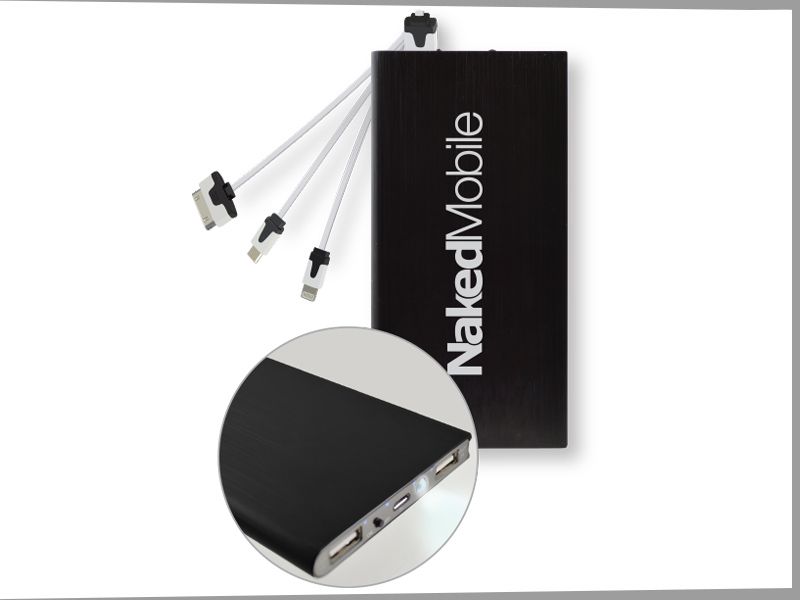 Have you ever traveled for business and have had your mobile phone or tablet run out of power just when you needed it most…and there were no electrical outlets nearby?
Well busy business professionals will never need to worry about this again with these powerful 8000 mAh power banks that can be custom engraved with a company logo or other branding.
These high capacity power banks can charge up to two portable electronic devices at the same time.  Also features two USB ports; a 2A output for high speed tablet and large device charging (or cell phone), and a 1A output for cell phones and smaller devices.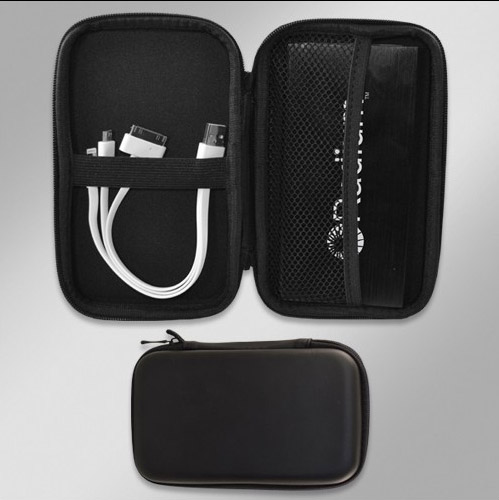 A handsome zippered carrying case is also included with these portable power chargers which also features a built-in emergency flashlight and a 3 in 1 charging cable.
These branded portable power chargers an excellent idea for holiday gifts, client gifts, employee gifts, sales incentives, rewards, thank you gifts, business gifts and more.
Click here to view additional product information.