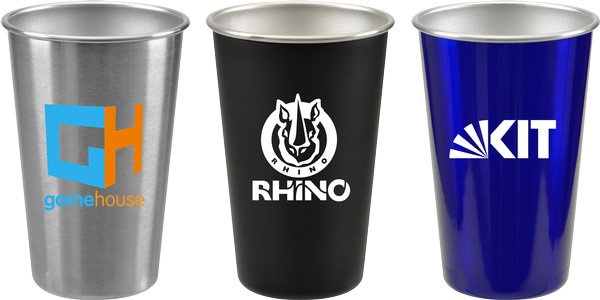 Looking for the next cool trend in promotional drinkware?  These custom branded stainless steel pint cups 

aren't 

only great for beer.
Whether it's water, iced coffee, juice, smoothies, milk or any other cold beverage, it's a multi-use cup for any occasion. And just like glass, stainless steel won't affect or retain or impart flavors.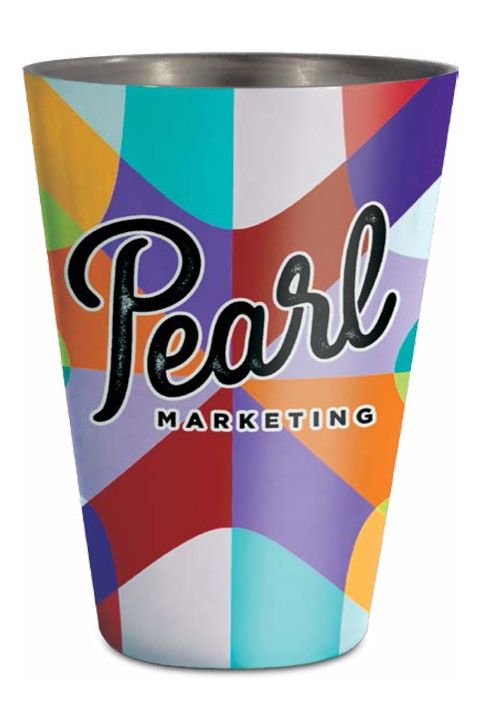 Take these promotional stainless steel glasses to concerts, BBQs, beach trips, or just use them at home. These 16 oz. to 18 oz. stainless steel pint glasses are also great for camping trips, boating, or hiking.
One nice advantage to stainless steel over glass is that it won't break when dropped.  And it's dishwasher safe.
So the next time you need a promotional business gift or custom branded drinkware, consider these customizable stainless steel cups for a useful memorable promotional item.