It's that time of year again to begin thinking about what holiday business gifts to get for your clients and employees for the upcoming Q4 holidays. But where to begin? How do you know what will please those on your entire gift list?
Fear not! We've put together a list of our top 10 holiday business gift ideas to help make your search for the perfect gift a little easier.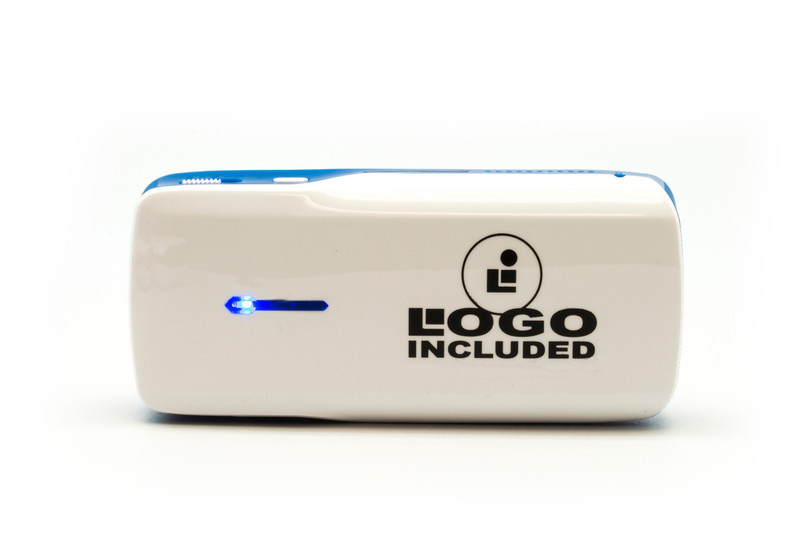 Portable phone chargers have been one of our most popular products categories this year. So have the iWallets and phone DOTS.  Basically you can't go wrong with any kind of cool smart phone accessory.
This brand new, all-In-One, 4000 mAh power bank is also a WIFI hub that creates a WIFI hot spot from one internet connection.  It's the perfect gift for on-the-go executives and packs a lot of tech-gadget punch for under $50.00.  The pricing includes a one color, custom imprint and it comes in 7 great trim colors such as black, blue, green, orange, purple red and white.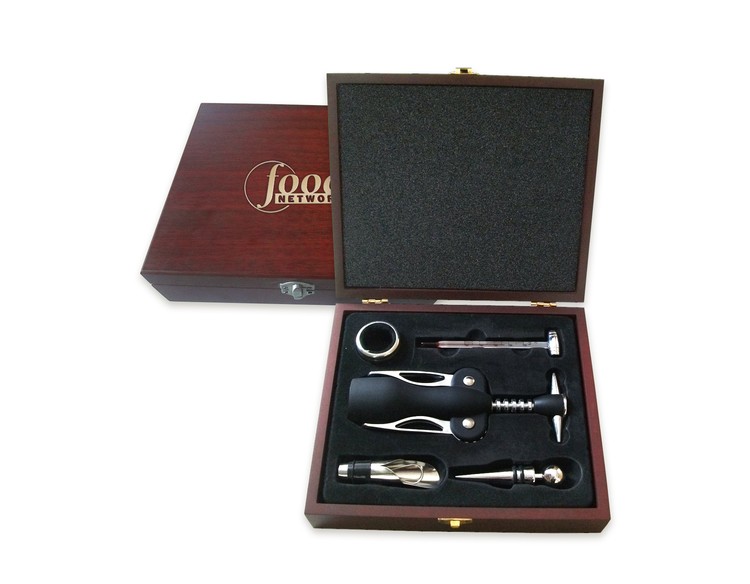 Wine accessory sets also make excellent business gifts for the holidays and are always a crowd-pleaser.  Wine exudes luxury and this wine gift set fits right in as a luxury gift item.
The 5 piece wine gift set is presented in a handsome wooden box which can be custom printed with your logo.  The pricing includes a one-color imprint.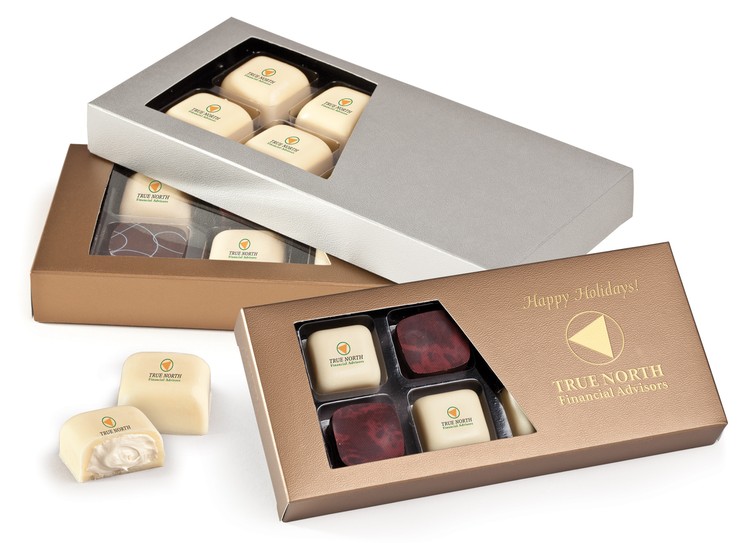 Of course one can never go wrong with Belgian chocolate truffles printed with your logo in edible ink.  Who doesn't like chocolate?  OK maybe there are a few folks out there, but it's rare :-).  This is a gift that shows your people you care and that have taken the time to provide a customized tasty treat to enjoy during the holiday season.  Your logo is also branded onto the gift box which has a window showing candy inside the box.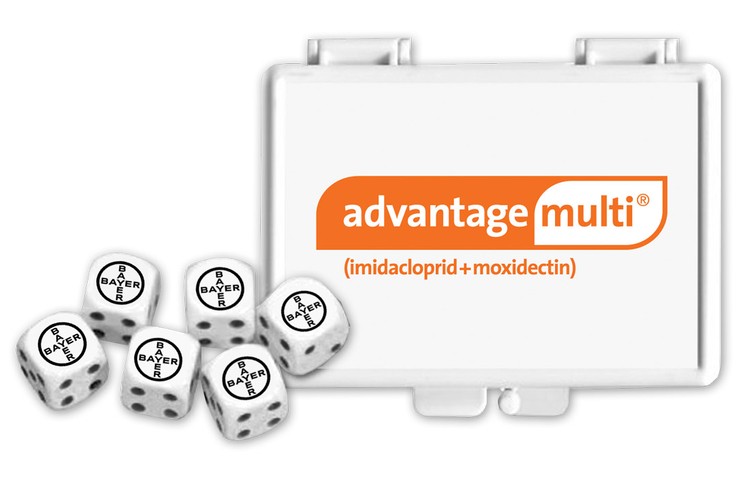 Family games are always a hit and make a wonderful gift idea for the holiday season.  Priced as low as $4.54 each with custom full color graphics on the game box, this Farkel dice game is sure to fit any corporate gift budget.
In the game of Farkel, players roll dice to get winning combinations to score.  The first player to get to 10,000 points wins.  It's perfect for ages 8 and up and can even be fun party game.  This popular game is sold in major retail stores and is now available to be custom printed with full color artwork on the case.  Even the dice can be printed with a logo!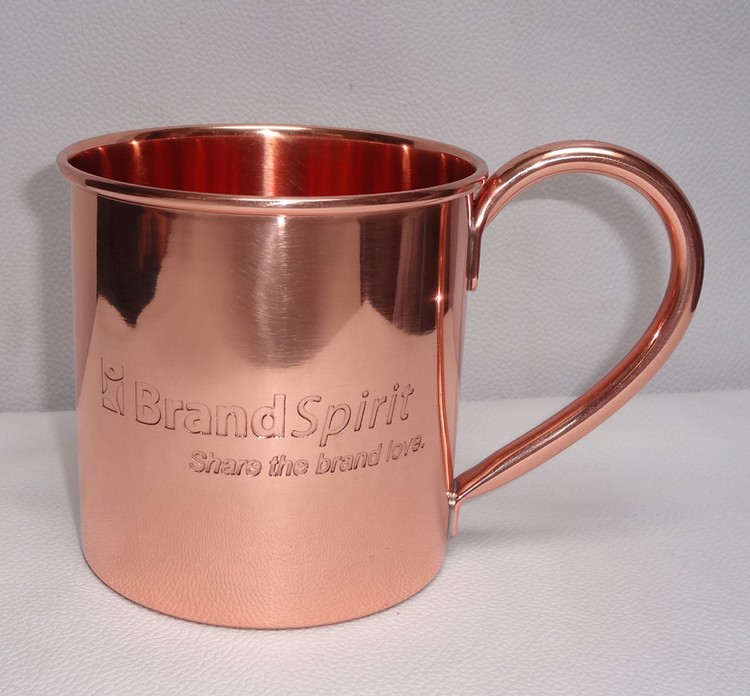 If you've been out and ordered any cocktails recently, you've probably been exposed to the trendy Moscow Mule drink which consists of ginger beer, vodka and lime served in a copper mug.  This drink is served in copper because the copper changes the lime juice through the process of alchemy making for a super tasty beverage.
Given this very popular trend, copper mugs are the new, must-have drinkware item. However, these copper mugs can be quite expensive on the retail market…as high as $30.00 each. Thus making this a perfect, luxury gift item.  Even if you don't drink, it's still cool to have and use for other non-alcoholic beverages.
Zagat is a brand well recognized for providing ratings, mostly for restaurants. However, Zagat guides also rate hotels, nightlife, shopping, zoos, movies, theaters, music, golf courses and airlines. The guides are sold in book form.  The Zagat guide cover can be custom branded with a logo making it a perfect holiday gift idea, especially if your client base or employees are local within a major city.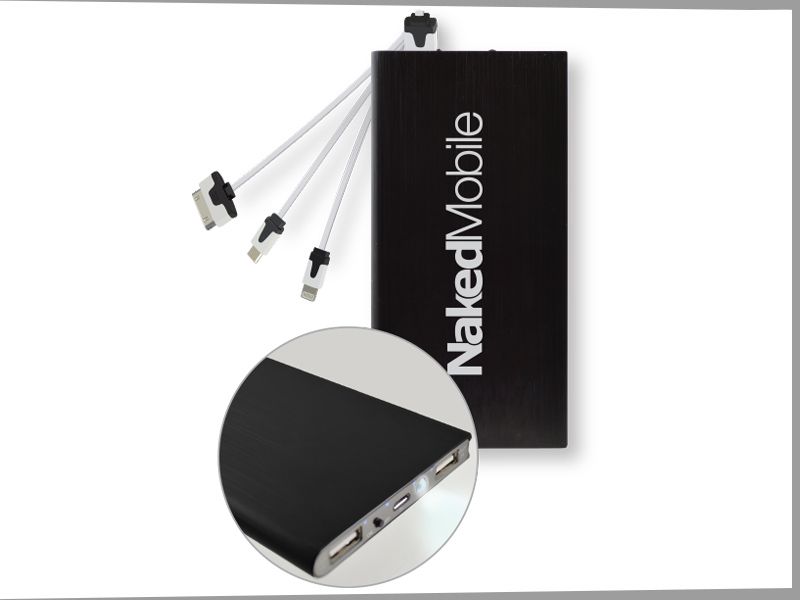 As I mentioned earlier, power banks are one of our best selling categories this year.  So we had to add another power bank in this year's list of top holiday gifts.
This portable charger is one of those powerful on the market for the price point.  With 8,000 mAh it can easily charge 2 electronic devices at the same time.  And it comes in in a handsome zippered carrying case.  This power bank is sure to be a huge hit with any gift recipient.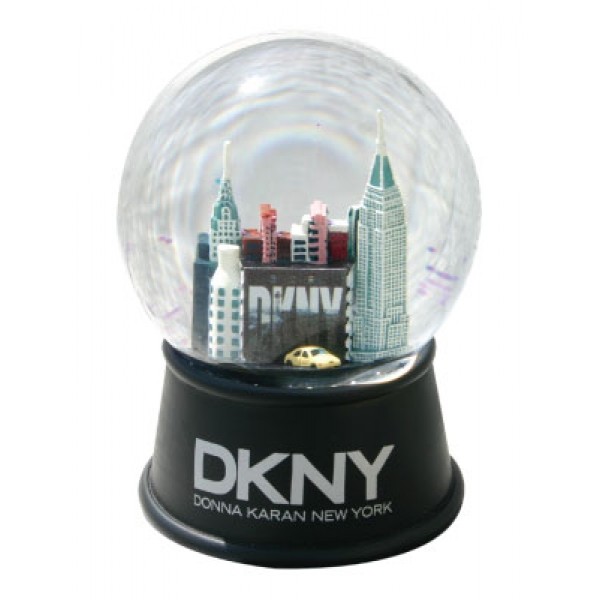 The holidays are a great time to get creative with your gift giving.  These snow domes / water globes can be customized pretty much however you can envision showcasing your branding.  You can customize the base, 3D inserts, snow, glitter, etc.  They come individually packaged in a gift box and ready to ship or hand out at a holiday party.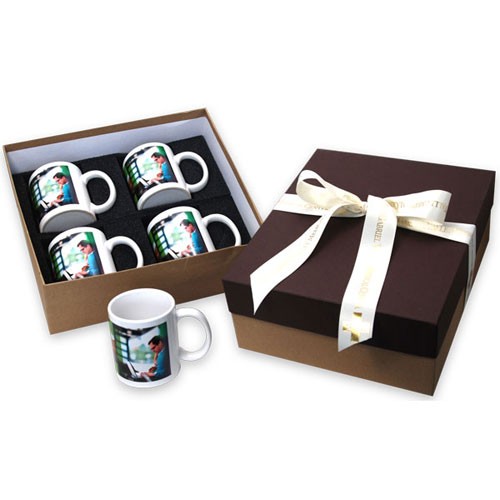 Mugs always make a nice gift…and they have been made into an even nicer gift with this 4 mug gift set which comes with a gorgeous gift box.  Great packaging really takes a gift to the next level.
You get to choose from a variety of mug styles, all of which are customized with your branding.  Then you also choose your gift box lid color:  brown, cream, black, blue, green or red as well as your ribbon color (there are 12 colors to choose from).  You can even imprint the ribbon.  What an awesome gift!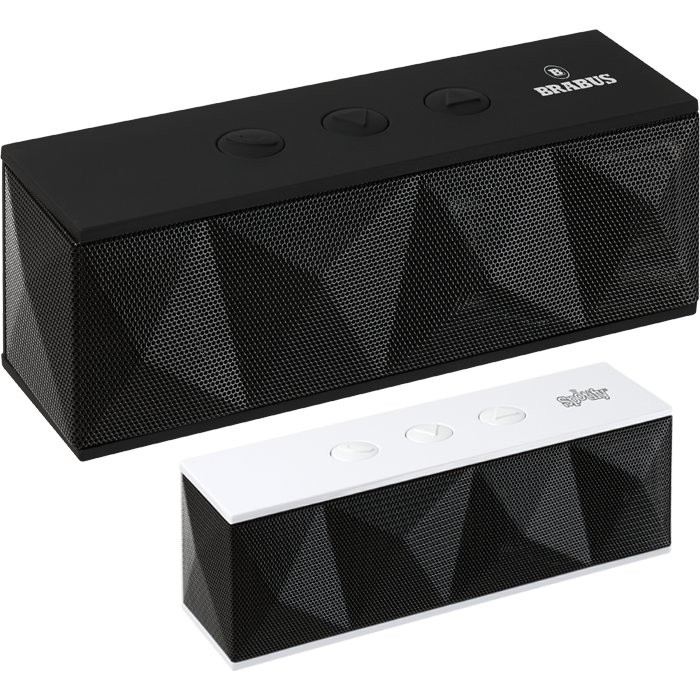 And last but not least, these RoxBox Bluetooth speakers are a very cool and sleek gift item.  Not only does it have the cool tech gadget factor but this portable Bluetooth speaker is also quite useful.  The speaker easily connects wirelessly to any Bluetooth enabled device such as a smart phone.  It then plays amazing sound with a great amount of depth given it's compact size.
And that wraps our our top 10 10 holiday gift list.  Contact us and let us know if we can provide additional ideas based on your demographics, budget, etc.