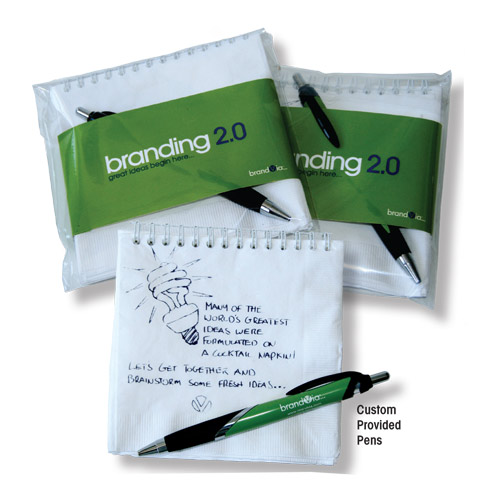 Some of the best ideas and inventions started out as thoughts scribbled out on a napkin at a bar or restaurant.  This customizable napkin notebook allows marketers to to promote their "idea" themed messaging in a very unique manner.
There are several ways to customize this napkin note pad. Create a full color belly band that wraps around the notebook, imprint a one-color logo or other custom message on each napkin, insert a branded pen, or any combination of the above mentioned.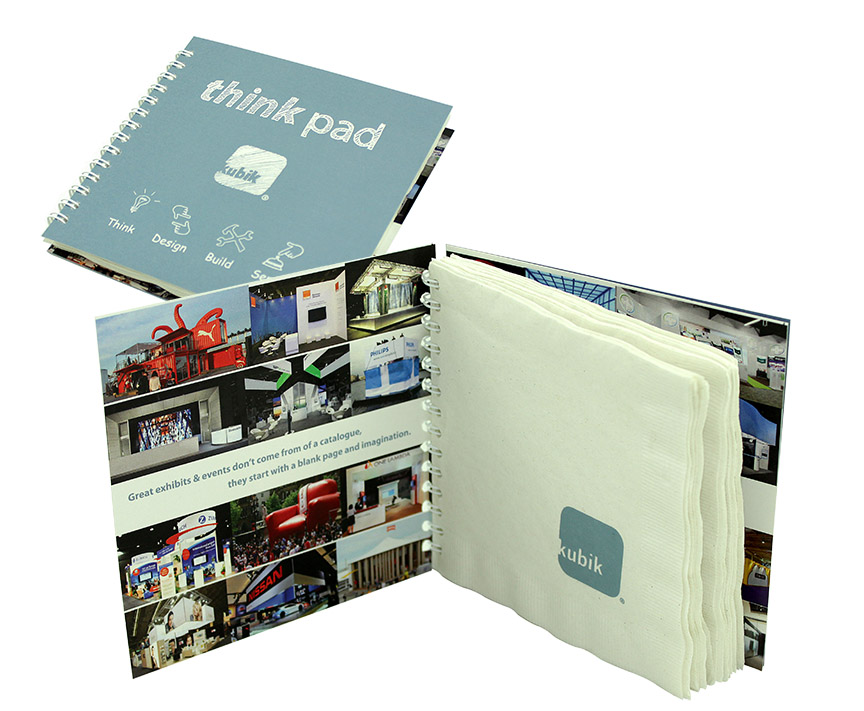 Or you can even get really fancy with it and create a napkin notebook with a full color cover like this one created for Think Pad.
Click here to view additional product and ordering information.