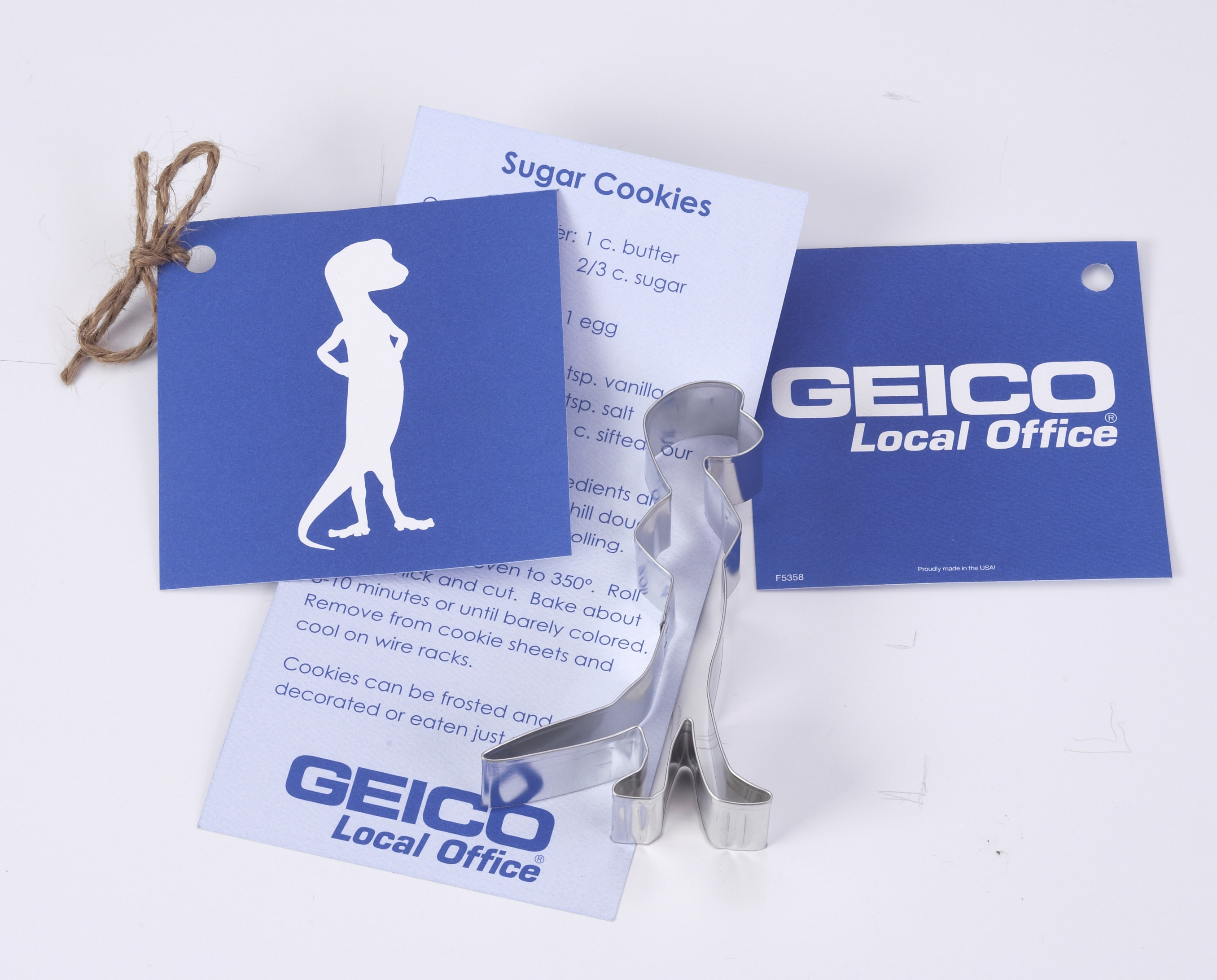 The holidays offer a once a year opportunity to show your clients and employees how much you appreciate them.  If you are searching for that creative, fun and memorable business gift that will really make an impact for the holidays, consider custom cookie cutter sets.
With these customizable cookie cutter sets, you can choose from over 2,000 stock shapes or even create your own logo shape or other custom shape to suite your branding needs.  The recipe cards can be printed in 2-colors or up to even full color process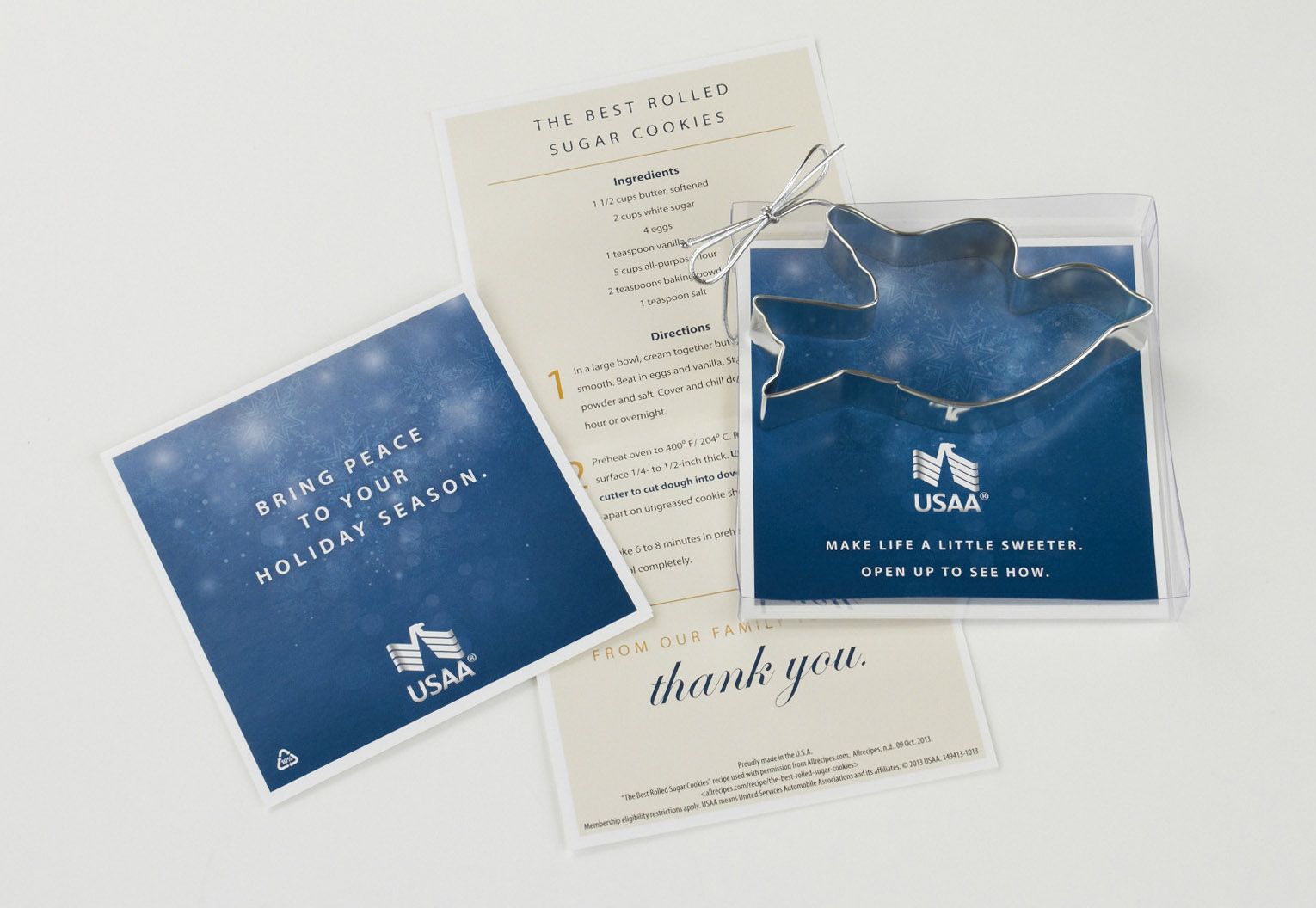 The most affordable options available is the custom recipe card and cookie cutter tied together with a raffia tie.  The next step up would be the cookie cutter in a heat sealed bag.  Or you can also opt for a single cookie cutter and recipe card in a clear gift box.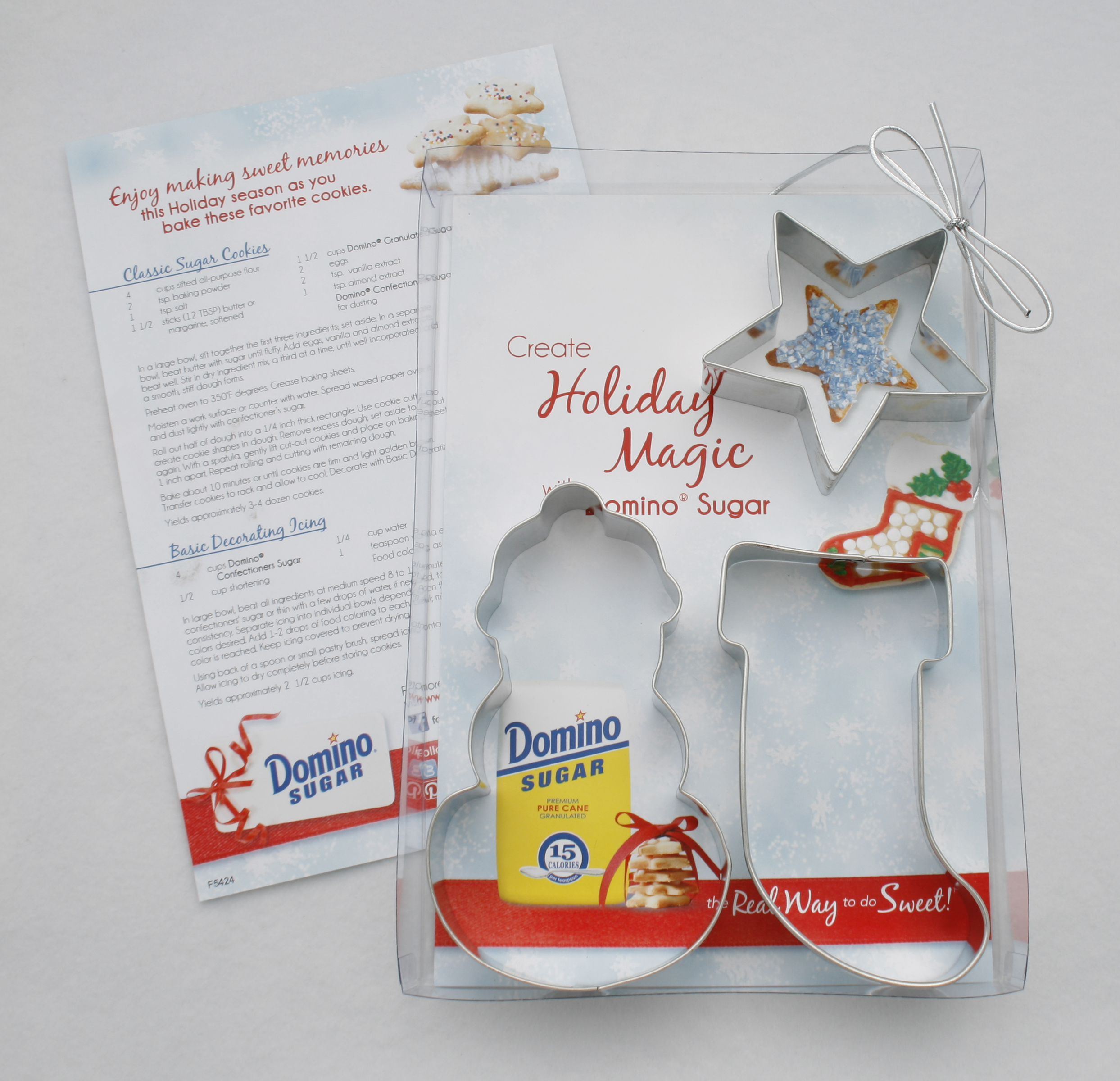 There is also a larger, 3 piece cookie cutter gift set  or 5 piece gift set available with a custom recipe card printed in full color front and back.
These unique cookie cutter gifts encourage your clients and employees to spend time at home with their families and friends making cookies and enjoying this festive time of year.  Your brand will be shared with family and friends each time cookies are made.  Cookie cutters are household keepsakes that will be used for a lifetime!