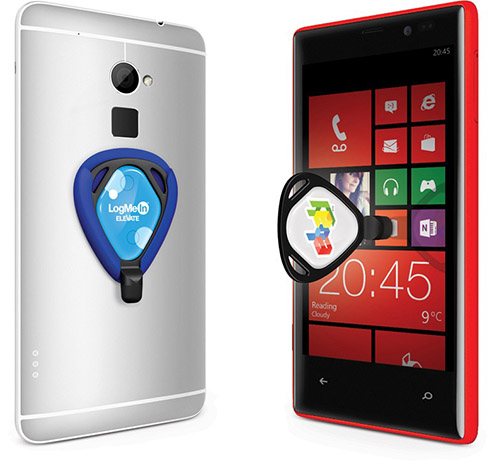 Logo imprinted mobile tech accessories are one of the hottest categories in the promotional products space right now.  Just about everyone owns a mobile phone and anything gadgety seems to carry with it a certain cool-factor.
Stylus's for mobile phones are not only handy, but are also hygienic, helping to keep a phones' screen clean as opposed to using dirty fingers to browse the web or type text messages. In the past, the problem has been that most stylus's are not attached to your phone, so no matter how handy and useful they may be, it's not always convenient to use them. But this is no longer an issue with the StyleUs Slider.
The StyleUs Slider comes with it's own holder that sticks to the back of a phone using a 3M removable adhesive.  The stylus can easily slide right out of the holder due to the Griptyte(TM) performance gel coating.
Brilliant custom full color graphics can be printed onto the stylus making this item a fantastic customized giveaway for trade shows, conventions and many other types of events or promotions.
Click here for additional product information.