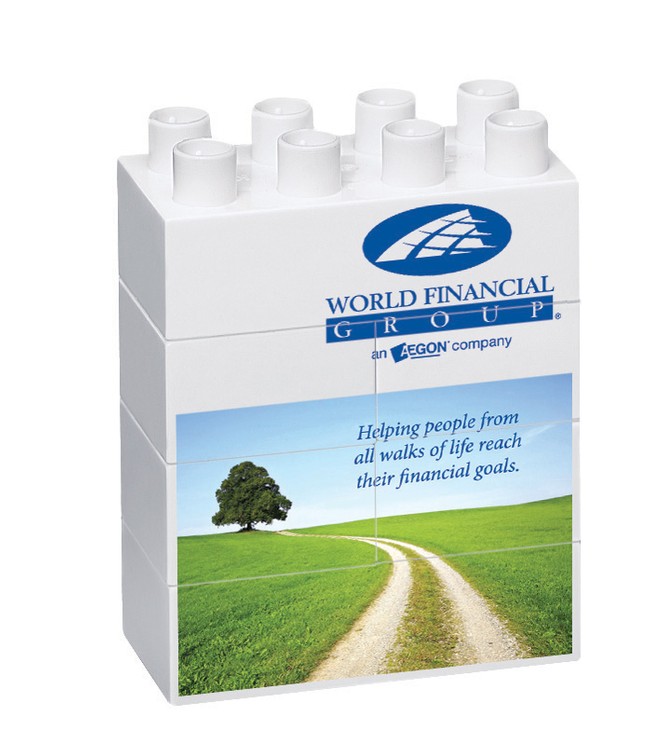 These Lego-like promotional items are fun giveaway products for businesses to communicate a marketing message that utilize words such as "building, constructing, fits together, connecting", etc.
Building bricks have been around for decades and bring back fond memories of construction toys from childhood.  This Promo Blocks set is made up of 6 bricks connected together to create a total product size of just 3″ x 2.5″…the perfect size for a branded desktop product!  Custom full color graphics are printed on one side to communicate your brand message.
Click here for additional product information.