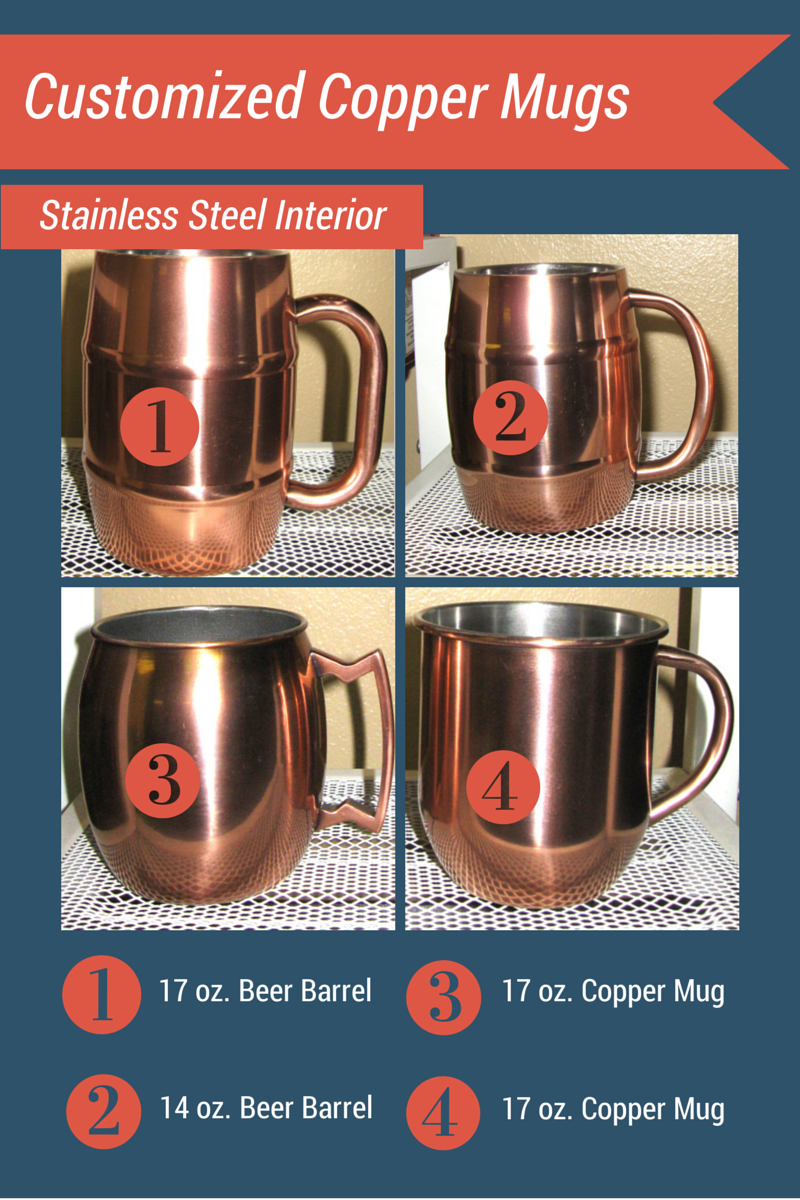 Copper mugs are one of the hottest product trends in 2014.  While solid copper is the most desirable, it's not exactly what one would call "budget friendly".  These stainless steel mugs with exterior copper plating offer a more affordable option at under $10.00 yet still give that cool copper mug aesthetic.  The pricing also includes a custom one-color printed logo.
The custom logo promotional 17 oz. copper beer barrel mug and the 14 oz. copper beer barrel mugs offer a very cool beer barrel mug design, while the 17 oz. copper mugs as shown in options 3 and 4 in the image above come in more traditional Moscow Mule cocktail mug styles. All 4 styles also come with a gift box making these delightful mugs easy to giveaway at events or for other gift giving purposes.
Copper mugs are a trendy branded business gift for holidays, events, thank you gifts, client gifts, giveaways, conventions, company anniversaries and more.
Click here to view additional product information.