The logo customized clear see through bags and totes belongs to one of the most fashionable and stylish promotional gifts. These unique bags can be personalized with company logo and use for branding purpose for many occasions, events and is a suitable gifts for any of the age group.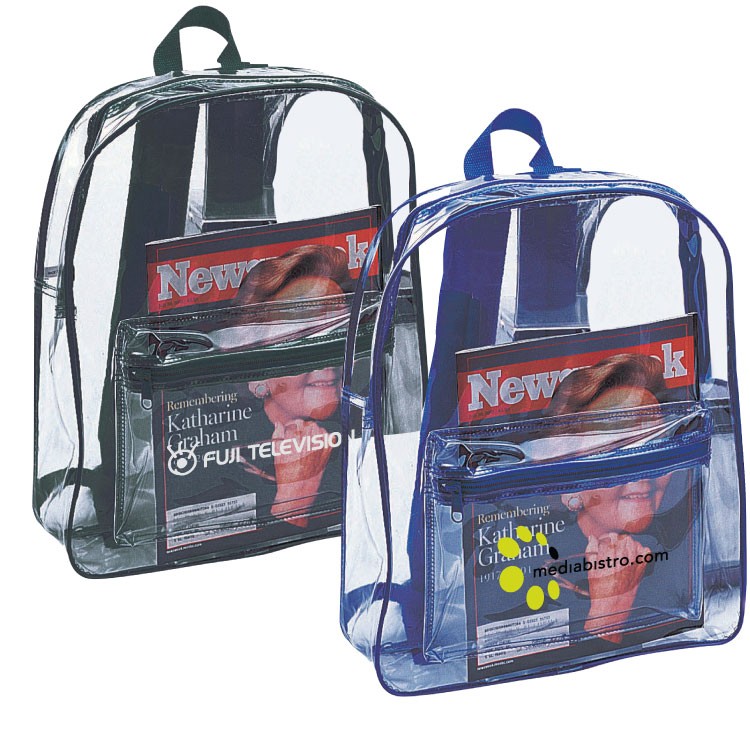 These days, security programs at many airports, schools and stadiums encourage (or even sometimes require) the use of see through bags.  Clear PVC bags also happen to be trendy right now as a cool fashion accessory.
This 0.3mm Clear PVC backpack above is a generous size of 15″H x 12″W x 4″D with adjustable padded shoulder straps, loop handle, and zippered front pocket.  The pricing of $6.65 – $7.75 includes a custom printed logo on the front pocket.  Available in Clear/Black or Clear/Blue.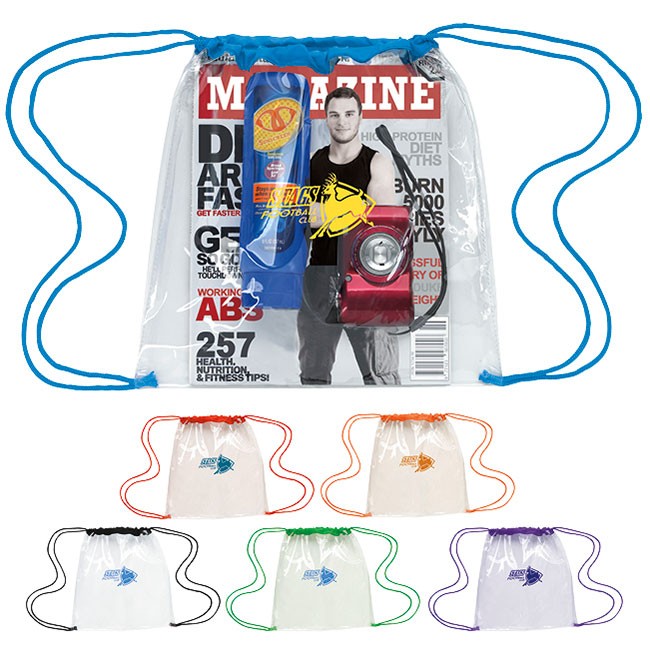 This clear game day see through drawstring backpack complies with NFL stadium regulation, but a custom printed logo must remain under 4.5″H x 3.4″W to remain in compliance.
These see through bags are available in 6 trim colors including:  purple, orange, red, green, black, blue to match your branding or company colors.  Priced from $2.99 – $3.79, including a custom one-color imprint.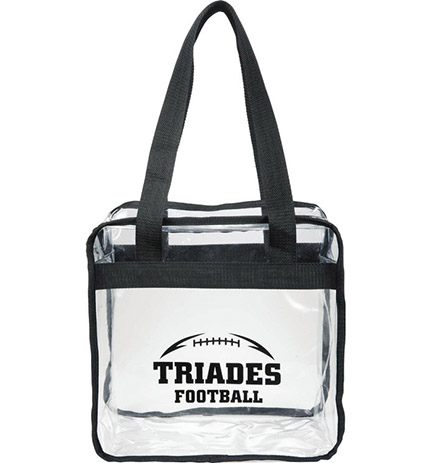 This clear tote is ideal for fans packing their stadium and event items safely. This tote bag is also great for workplace and school safety programs. The main compartment has a zippered closure. Note that if the bag is being carried into an NFL stadium, the NFL requires that logo sizes do not exceed 4.5″ tall by 3.4″ wide.  The pricing of $5.48 – $8.10 includes a one-color custom printed logo.
Click here to view additional clear backpacks than can be customized.
Click here to view additional tote bag options.