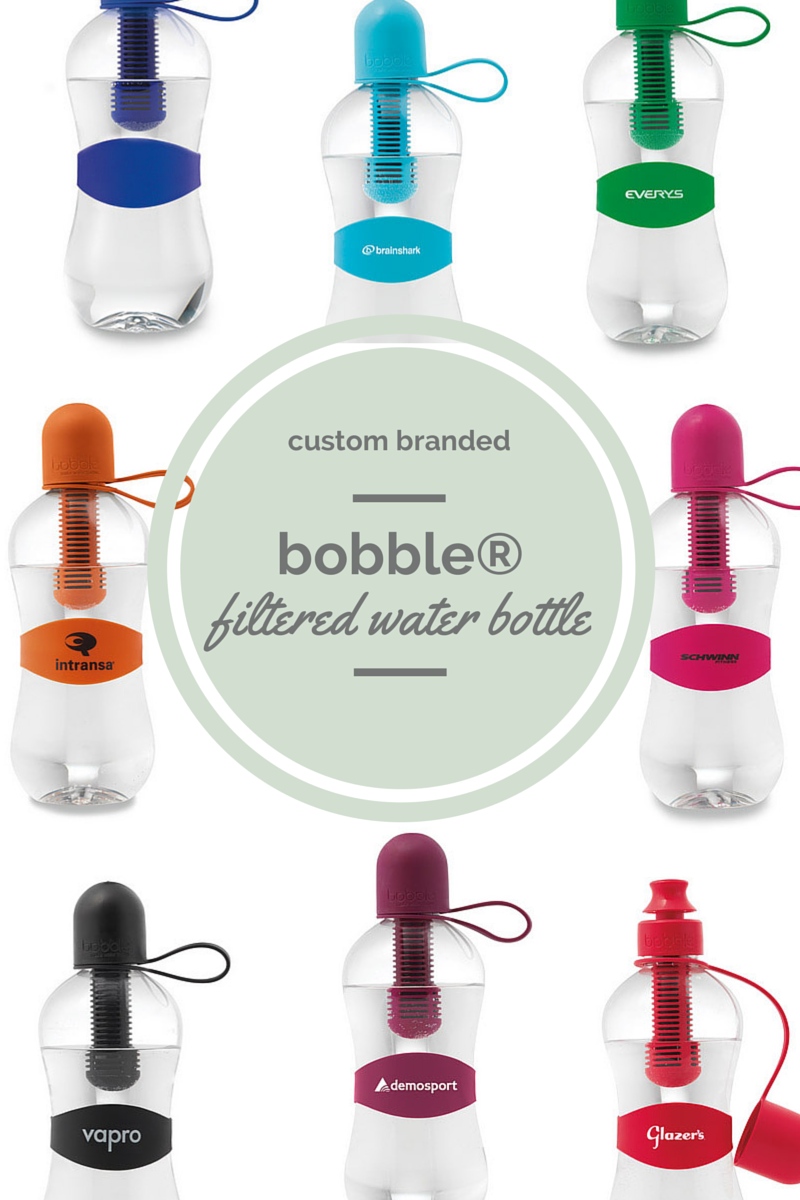 Designed by the famous industrial designer and interior architect Kareem Rashid, Bobble® is a beautiful, sleek alternative to plastic water bottles.  Each bobble® water bottle save hundreds of plastic bottles from landfills, plus you'll save money by spending less on bottled water.
This eco-friendly water bottle provides great tasting water from any faucet. Users can fill this BPA free, patented, reusable water bottle with water from the tap which is filtered as you drink.  The replaceable filter removes chlorine and contaminates from municipal tap water.  1 filter = 300 water bottles.
This innovative water bottle features a customizable non-slip band for printing a custom logo, making it Ideal for use as corporate gifts, convention giveaways, event gifts and incentives.  With it's vast celebrity following and strong brand recognition, your gift of a customized bobble® water bottle will be well appreciated.
Available in 9 vibrant colors including: black, red, burgundy, pink, orange, aqua, royal blue, gold and green.
Click here for additional product information.