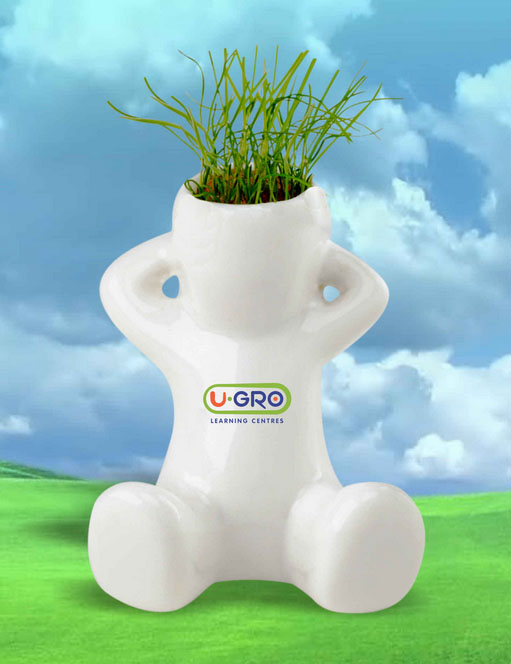 Looking for a unique desktop giveaway office item to grow your brand exposure with clients and prospects?  The logo printed Grow Guy plant head is the solution.
The 3″ tall Grow Guy is made from a ceramic body.  His head is pre-loaded with seeded soil.  Just add water and watch his grass hair grow like wild. Haircuts encourage new growth and keep people engaged with this branded gift.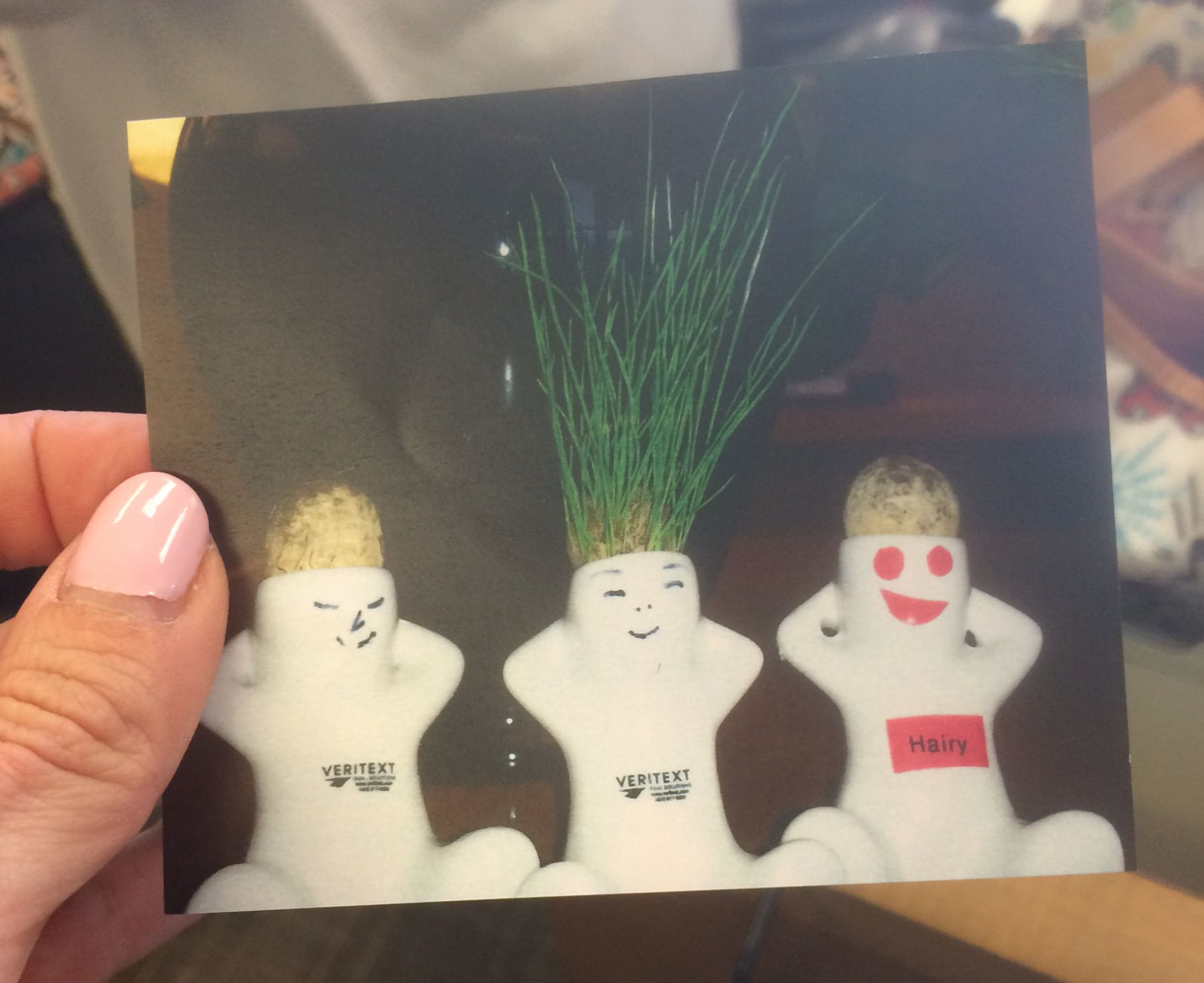 In fact, office personnel have been known to get into hair growing competitions to see who can grow the craziest and longest hair.  What great branding exposure for your company to give these away as office gifts to prospects or clients.
You can easily tie this fun branded gift into marketing messages inspired by themes such as Grow, Care, Develop, Nurture, Bloom, Produce, Sprout, Cultivate and Plant.  Give Grow guy as gifts at meetings, holidays, events, trade shows, conferences, use in direct mail marketing and more.  At a price point of less than $3.00, your marketing dollars will get a lot of branding bang for your buck.
Click here to view additional product information or to create a free virtual sample with your logo.