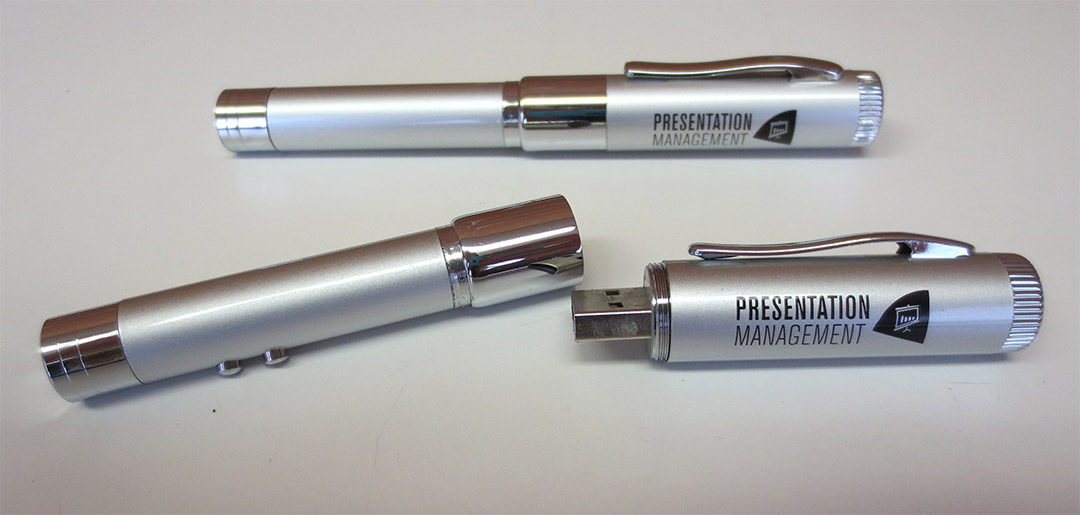 Freeman, the leading global partner for integrated experiential marketing solutions for live engagements, needed a branded promotional gift to include inside of a marketing mailer.
The mailer, which would be sent to meeting planners and presenters, focused on communicating Freeman's newly enhanced version of it's popular Presentation Management tool.
For this project, we produced a multi-function laser pointer which also included a built-in USB flash drive. The client created a promotional video and PDF's to support the launch announcement which we pre-loaded onto the USB flash drives during the production process.
Like this promotion? We're love to help you create an impactful engagement with your next marketing campaign.
Let's connect! Contact us or follow us on Facebook, Twitter, Instagram, & Pinterest.