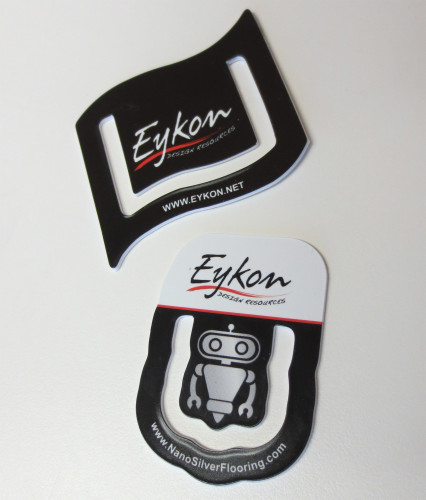 Businesses appreciate inexpensive and innovative ways to keep their brand front and center. This was exactly what Eykon Design Resources was seeking when they reached out to us with their promotional wish list.
One of the promotional products that they needed was to be included inside of a marketing mailer. We suggested these custom paper clips which can be created in any 2D shape. They can also be printed in 4 color process which allows for maximum customization…and at a cost that won't break the bank (around $.18 – $.20 per page clip).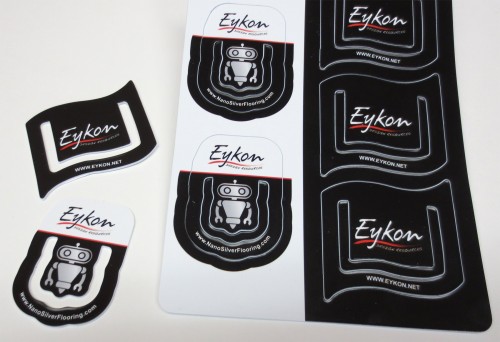 These PageGrabbers are made from a thick, rigid plastic and can hold 10-25 sheets of paper depending on the design. After printing is completed, they receive a high gloss laminated finish. They are printed in sheets (7″ x 4 or larger as needed) and are die cut so that they easily pop out. Multiple die cuts and printing designs are possible on a single sheet.
Like this idea? Click here to view additional product information. Send us your logo or other graphics to request free virtual samples.
Let's connect! Contact us or follow us on Facebook, Twitter, Instagram, & Pinterest.