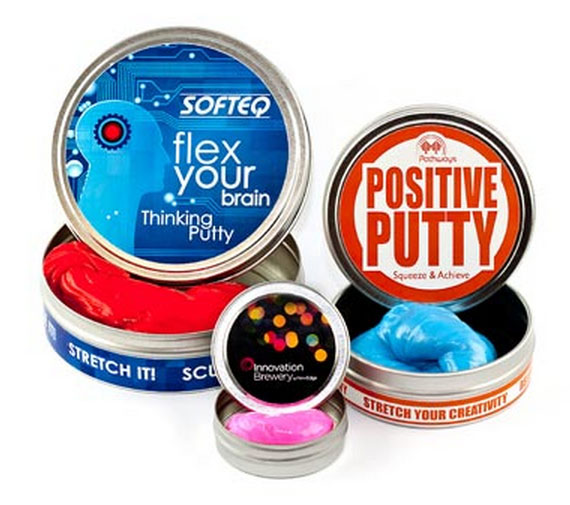 Looking for a creative and fun promotional giveaway?  This "made in the USA" Thinking Putty molds itself to your promotional needs.
Thinking Putty comes in over 30 cool colors including metallic colors, heat sensitive hypercolors, glow in the dark colors, magnetic colors (yes it can pick up small metal objects!), and you can even get them made in any just about custom Pantone color to match your company logo.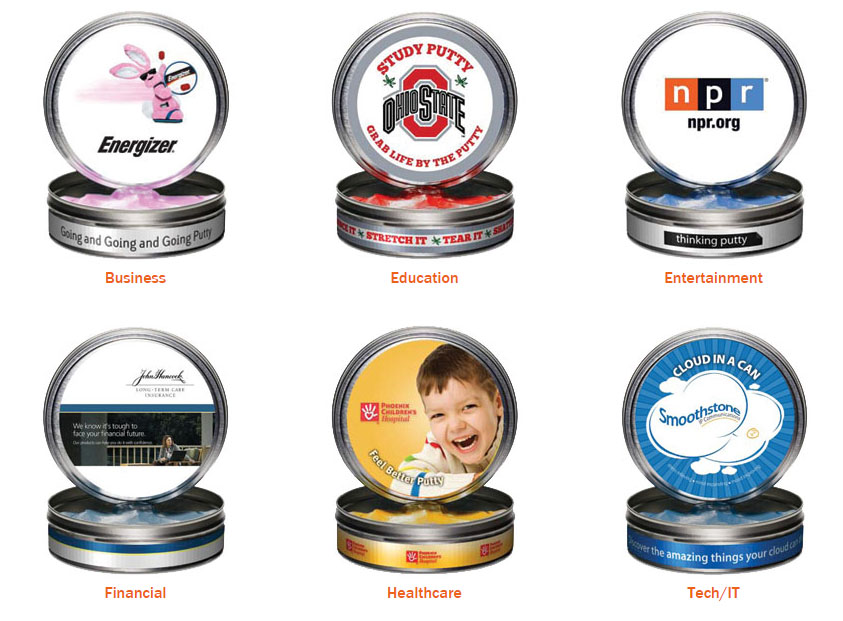 Thinking Putty comes packed in a sleek round metal tin.  There are 3 sizes to choose from: small, medium and large with pricing starting at $5.85 for the small tin.  Your full color artwork is printed onto the top label on all 3 sizes.  The medium and large sizes also offer a custom full color label that wraps around the sides of the tin.
Below is a list of several slogans that tie in perfectly with custom tins of Thinking Putty:
Stretch Your Imagination
Bounce Back with…
Shaping the Future
Focus on Flexibility
Expand Your Horizons
Think Outside the Box
Stretch Your Dollar
We're Flexible!
Stretch the Limits
Call this putty anything that helps to tie it in with your marketing campaign such as:
Innovation Putty
Stress Putty
Study Putty
Productivity Putty
Positive Putty
Motivation Putty
 Click here to view additional product information or to request a free sample.