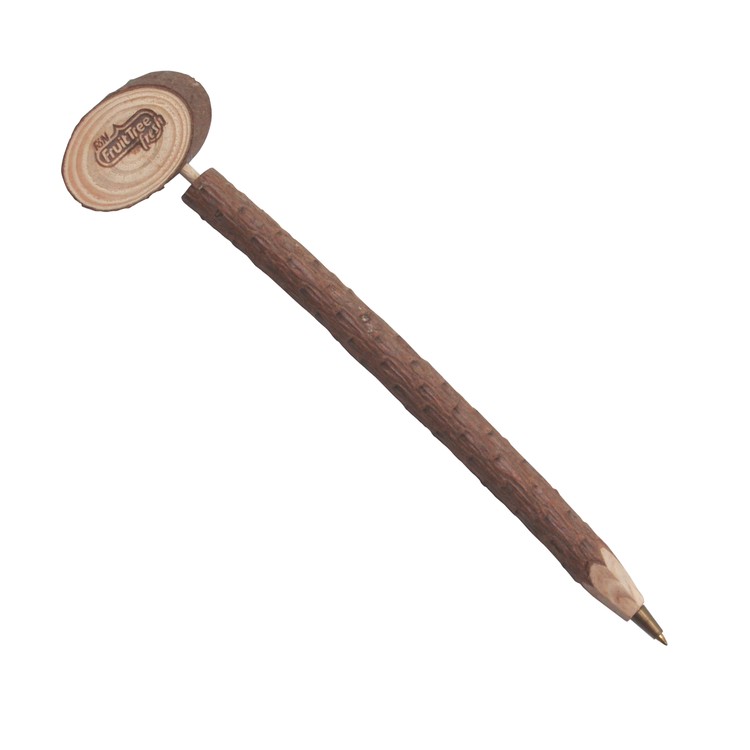 Looking for an eco-friendly way to enhance your promotions?  This custom logo imprinted sturdy wooden stick pen is handmade from natural wood so two pens are exactly alike.
The top banner of this pen is a slice of real wood with natural wood grain and bark. Your logo is printed directly onto the slice of wood at the top.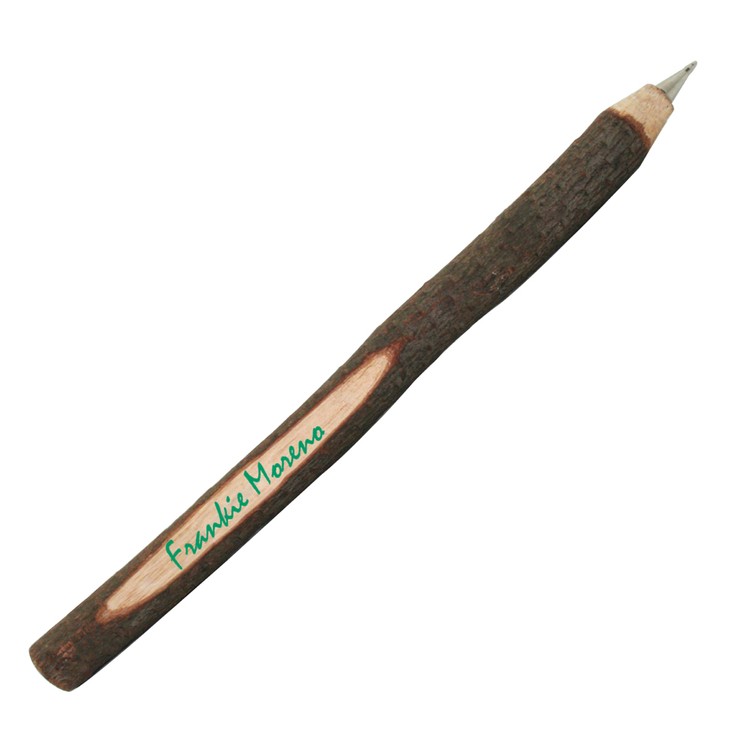 This customizable wooden twig pen features real bark and once lived on a real tree!  Part of the twig is sliced off so that your logo can be printed onto a smooth light wood surface.
This natural wooden twig pen features a slightly wider imprint area at 2.25″ x .25″.  Perfect for featuring longer logos.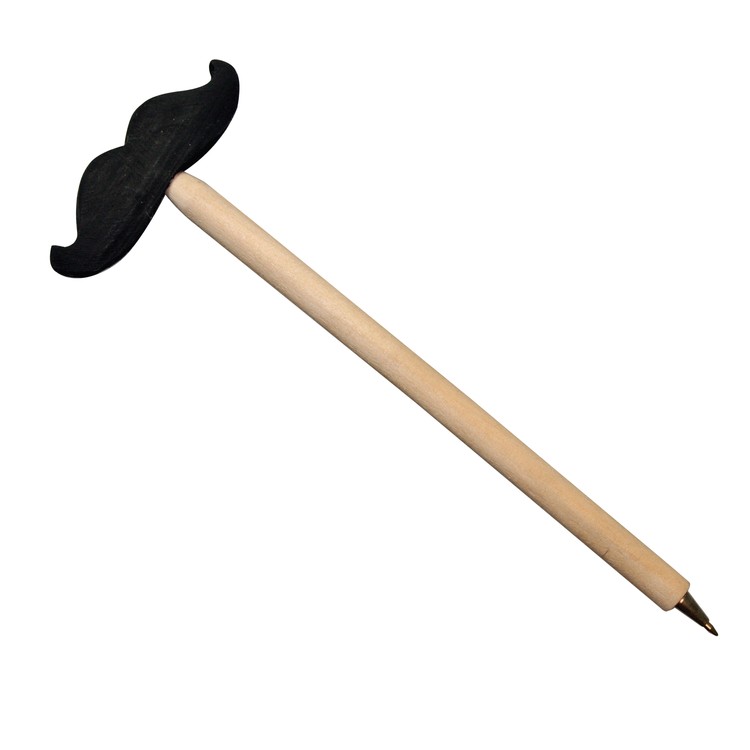 Have some fun with this mustache ballpoint pen at your next meeting or event!  Thewse are made from natural wood for a handmade, old fashioned appeal.
Your logo can be branded up to 2″W x .25″H on this 6.25″ x 2.25″ pen.
Click here for additional product information or to request a sample.