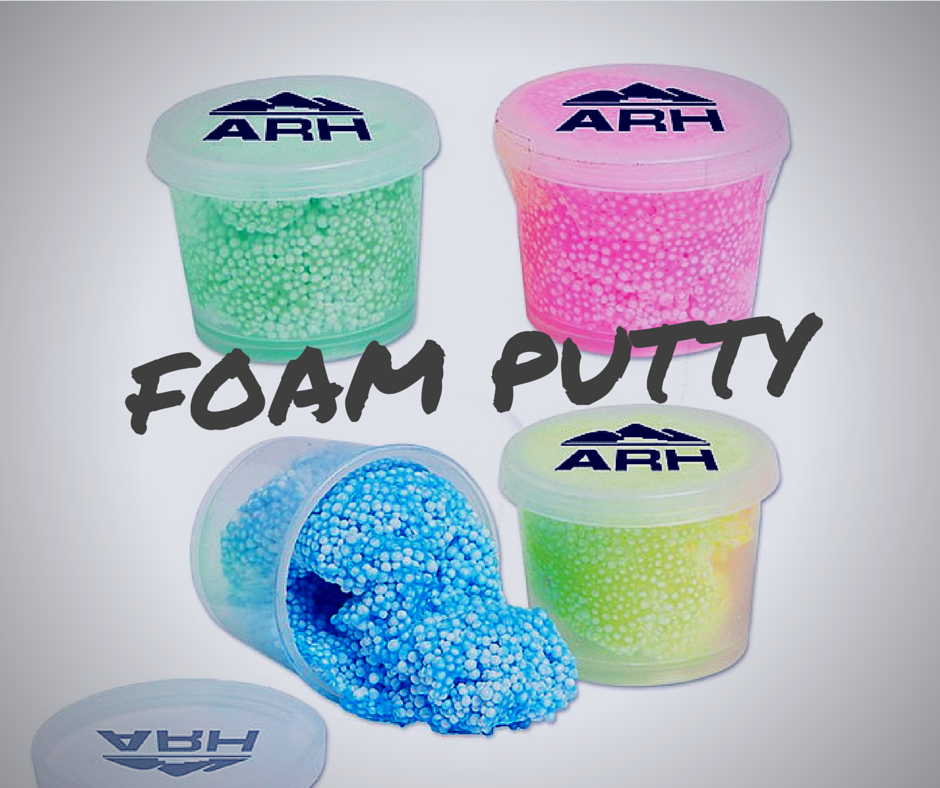 Are you in need of a fun giveaway item for your next promotion or event?  These new mini containers of logo personalized foam putty offers a fun and cheap way to entertain people for hours.
Priced from just $.63 – $.77, including your one color custom logo, your marketing dollars will go far with this unique and entertaining SWAG.
This premium item is perfect for tying in with campaigns such as "shaping the future,"  "the shape of things to come," or just about anything to do with creativity and imagination.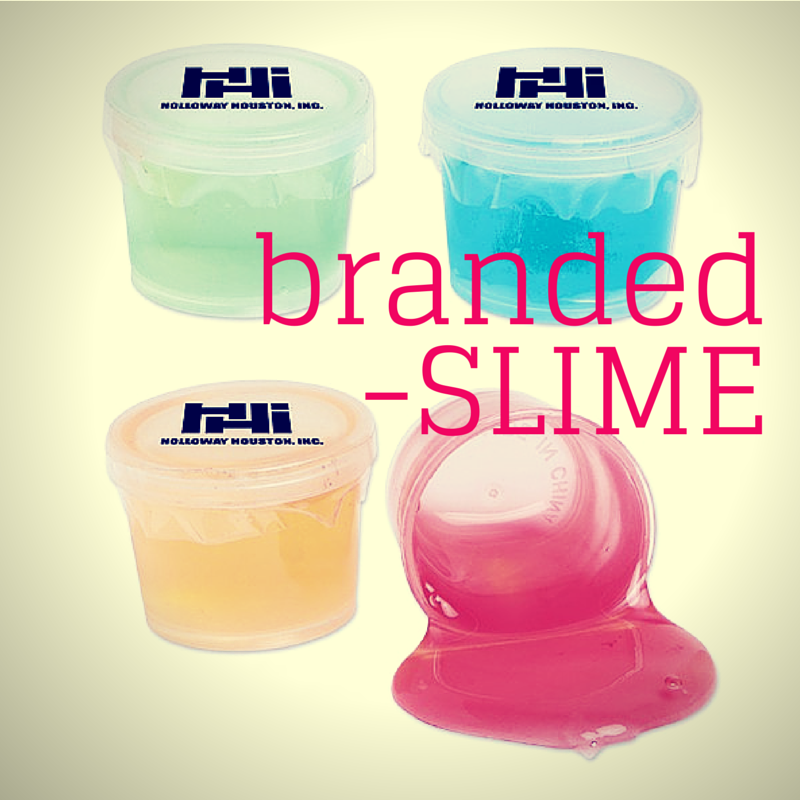 These mini containers of customized slime offer a more gooey promotional plaything than the foam. Colorful slime has been around for many years and can bring a retro appeal to your promotional efforts.
This slime is available in in yellow, blue, green and red and is also priced from just $.63 – $.77. Click here for more info or to request a sample.