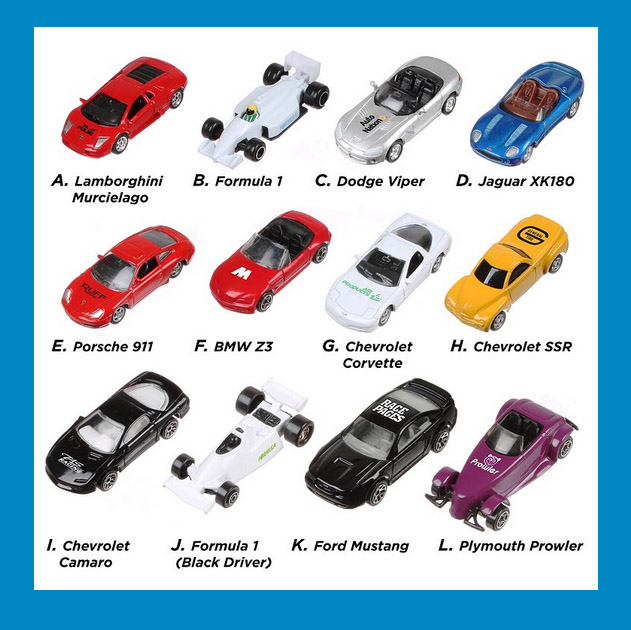 Looking for a automobile themed logo giveaway for your next promotion or event?  These custom printed mini die cast sports cars are the perfect promotional vehicles for people of all ages.
Reminiscent of a Hot Wheels toy, these small metal promotional cars are available in a variety of models including: Lamborghini, Formula 1, Race Car, Dodge Viper, Jaguar XK180, Porsche 911, BMW Z3, 99′ Chevrolet Corvette, Chevy SSR, Chevrolet Camaro, Formula 1, Ford Mustang and Plymouth Prowler.
Depending on the vehicle, your custom branding can be printed onto the top, hood or side of the car.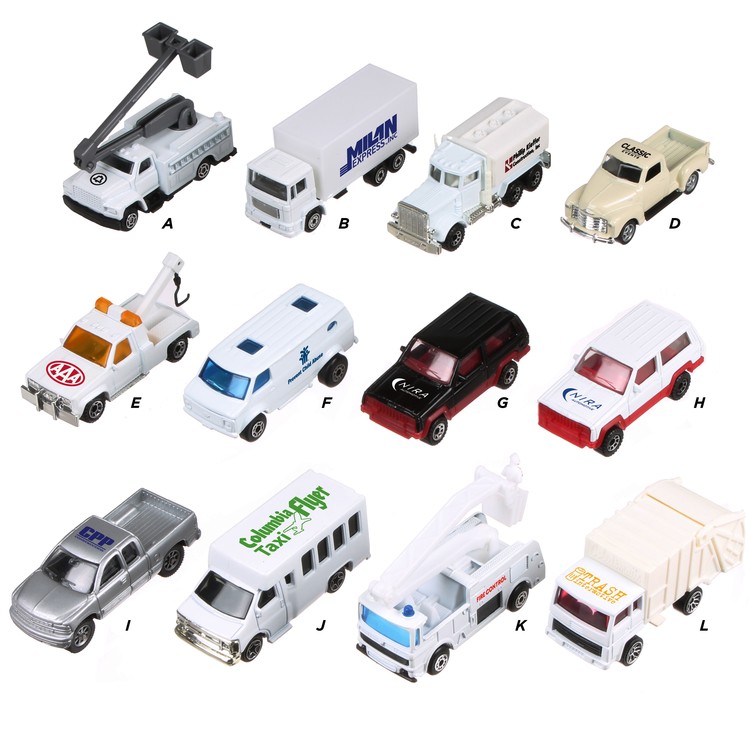 These mini, die cast, promotional toy trucks are are made with metal and plastic and have real moving wheels and parts.  Choose from the Cherry Picker, Delivery Truck, Peterbilt Tanker, TV News Van, GMC Tow Truck, Plow, Cement Truck, Flatbed, Forklift, Airline Transport Van, White Fire Truck, Garbage Truck.
Your logo is branded on the top, hood or side of the vehicles depending on the model chosen.
Click here to learn more or to request a sample.