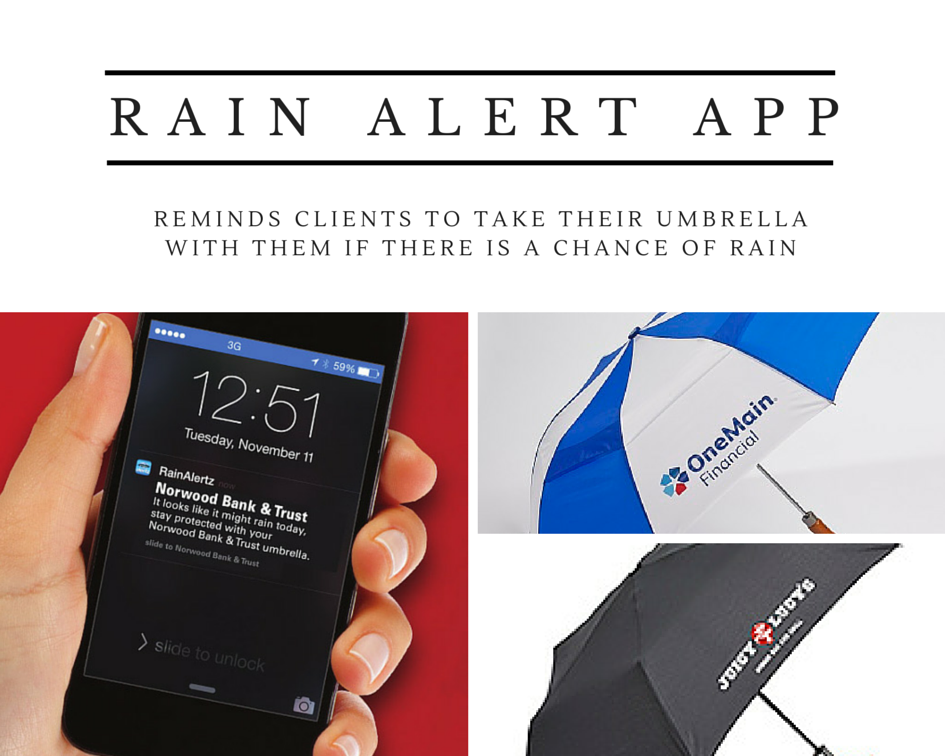 Looking for an innovative new business gift idea?  Recently launched in 2015, the RainAlertz App can be added to select custom branded umbrellas, taking your client gift to a whole new level of convenience and functionality.
This is the first weather app to be tied to an umbrella purchase.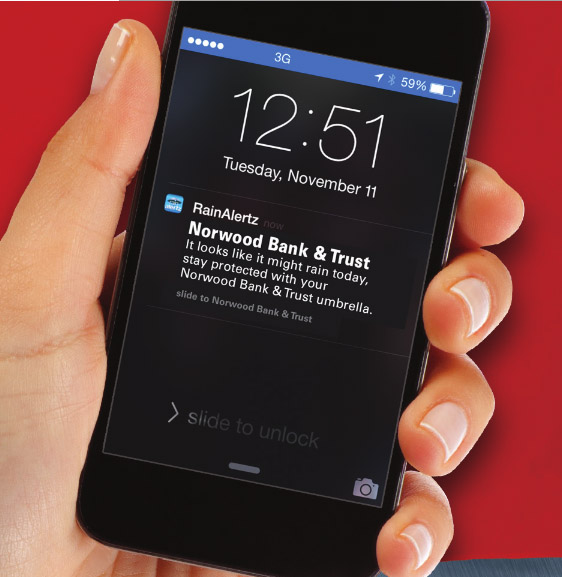 Here's how it works:
You give your client a personalized umbrella that comes with a RainAlertz tag
Your client visits the appropriate store to download the app
The first time your client visits the app, they will be prompted to enter the program code located on the RainAlertz tag.
The code determines which graphics will appear on the app.  Your company graphics will appear since the app is white labelled with your branding.
When there is a chance of rain, your client will be notified by an alert on their smart phone.
Additionally, the main application screen has a custom branded 5-day forecast based on the client's location.
What a unique & useful way to generate brand awareness for your business.  Say hello to your customers every time it looks like rain outside.
Financial institutions & insurance companies could benefit by tying in a custom message such as "XYZ Insurance has you covered.  There's a chance of rain so don't forget to take your umbrella today".  Plus there are so many other ways that marketers can get creative with the messaging.
The RainAlertz app works on smart phones with Android, iOS and Windows platforms.
Choose from customizable compact umbrellas, executive umbrellas, golf umbrellas, fashion umbrellas, eco-friendly umbrellas, economy umbrellas and more.
Click here to view a range of umbrella styles that can be packaged with the app.  Contact us for more information.