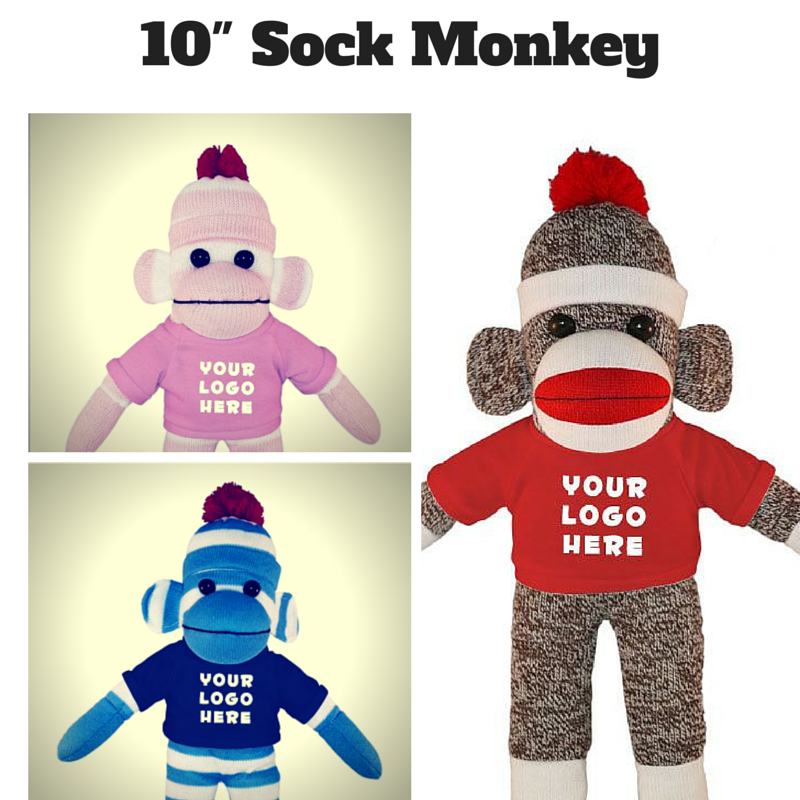 Looking for a fun giveaway idea for your next promotion or event?  These retro sock monkeys are sure to bring smiles to the faces of all who receive them.  Sock Monkeys are an iconic toy and have been around since the 1930's.
Choose from 18 different colored T-shirts to match your company branding.  Add a full color print to the front of the T-shirts to showcase your company logo or marketing message. These customizable sock monkeys can be posed in a standing or sitting position.
Click here for additional information.