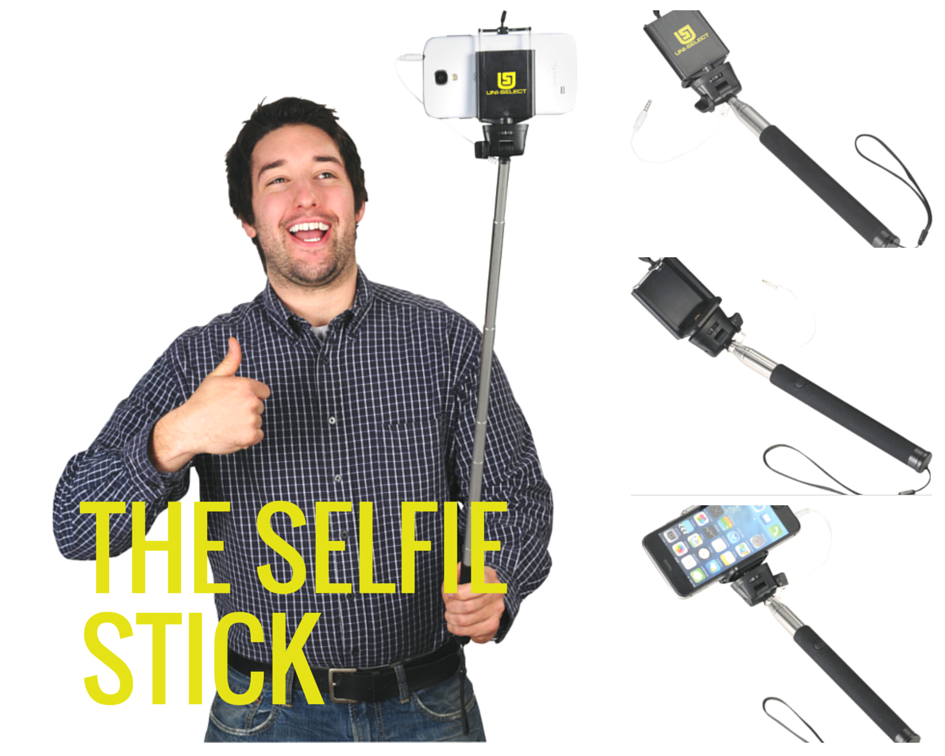 Is your business in need of the perfect travel promotional gift to give to customers, patrons, clients or employees?  Enter, the custom logo branded selfie stick!
I was recently on vacation and noticed that a great number tourists were using these selfie sticks for individual and group photos.  They were especially useful for self portraits with picturesque backgrounds.
How they work is you simply mount your iPhone, Samsung or Android smart phone onto the top of the selfie stick (the phone is locked in securely).  Then you plug into the input piece into your phone's headphone jack.  The stick itself can telescope out to around 3 feet (35.5 inches).  There is a button on the stick that you press to activate the photo shutter on your phone.  And voila!  You have your best selfie ever.
A custom one-color logo imprint is branded on the back of the phone holder at a size of up to 1.50″ H x 1.00″ W.  Customized selfie sticks are a trendy, modern business gift idea for use as trade show giveaways, travel related premiums, business gifts, promotions, incentives and more.  Click here for additional product information.
Click here to view additional selfie stick products that can be customized with a logo.