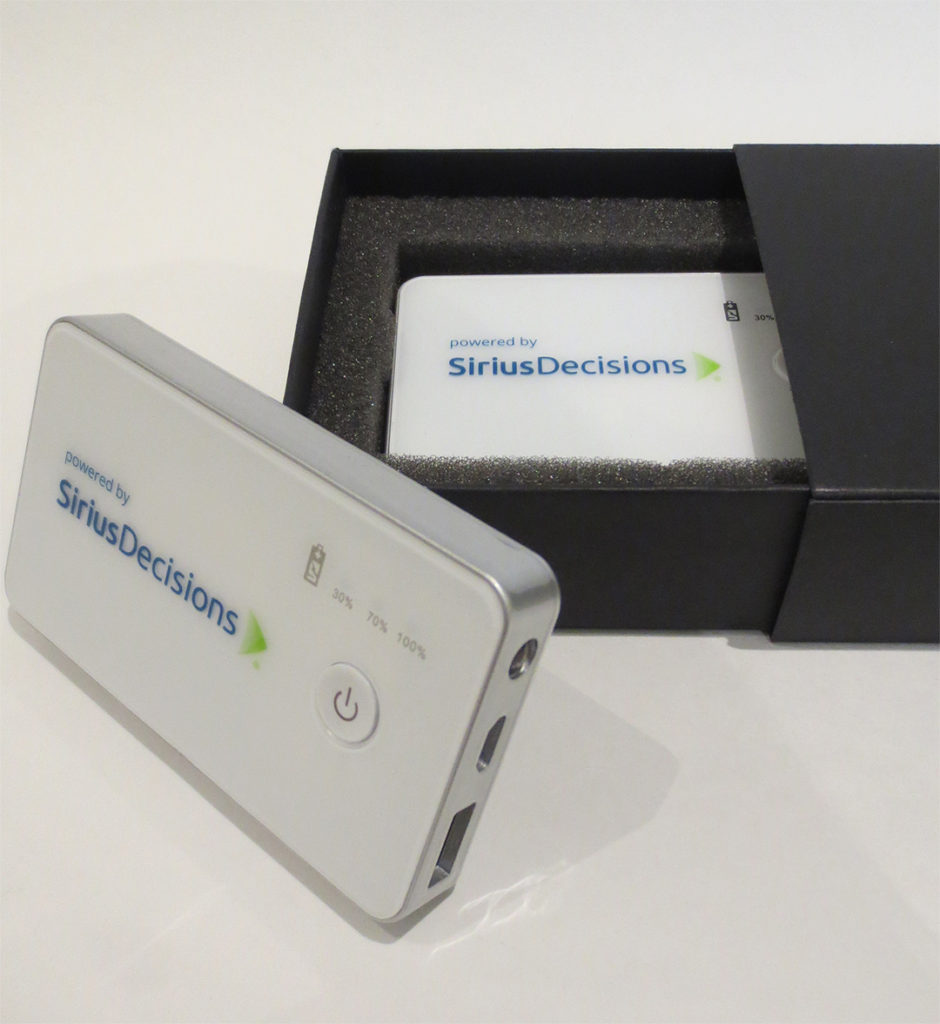 SiriusDecisions, a leader in intelligent growth solutions for businesses needed custom branded portable power banks to give as business gifts at an upcoming event. The challenge: The power banks need to look sleek, contain a high power capacity, they would need to feature their full color logo which contains a cmyk blue along with various shades of cmyk green….and arrive within a quick time frame.
This high capacity power bank featuring a 3000 mAh was selected along with the optional full color printing. These powerful chargers are already packaged in a sleek black gift box which was the perfect touch for this first rate business gift.
Let's connect! Contact us or follow us on Facebook, Twitter, Instagram, & Pinterest.