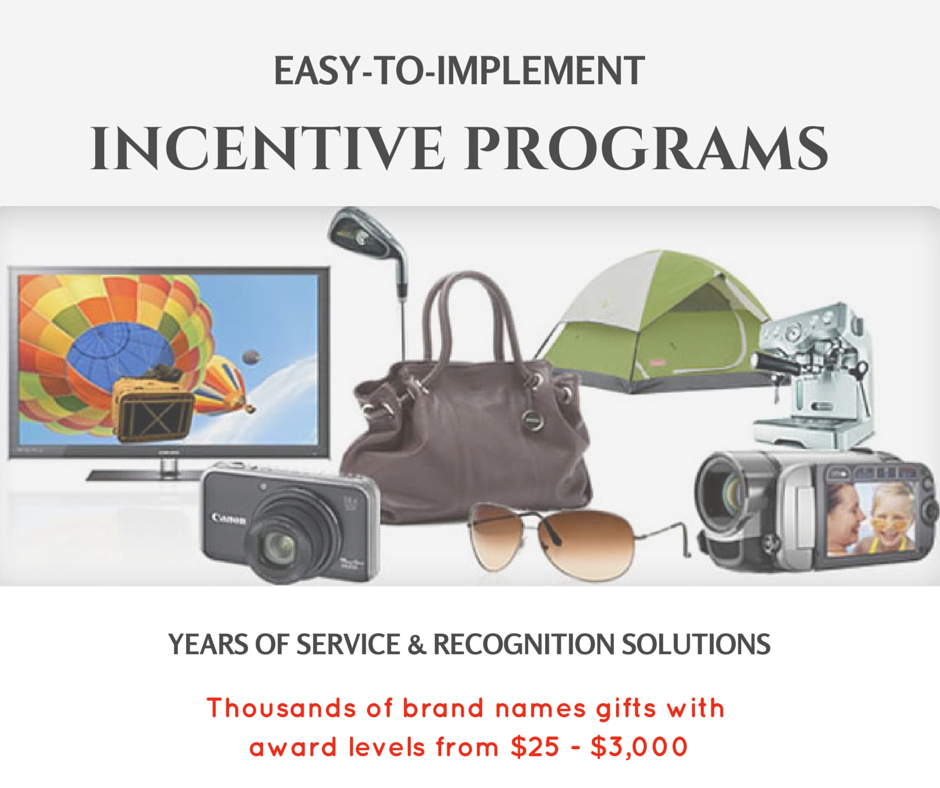 Why consider an incentive program for employees?  Because incentives motivate people, inspire higher performance, show appreciation and deliver results.
If you've ever tried to put together your own employee or customer incentive program, you know that there are a lot of moving parts in creating a successful solution. Just some of the many things to consider include product selection, warehousing, redemption, shipping and inventory control.
But why go through all the hassle when a turn-key solution exists such as the justrewards® program. Any manager in any company department can benefit from implementing the justrewards® incentive program including: Human Resources, Sales, Marketing, Warehouse Safety and more.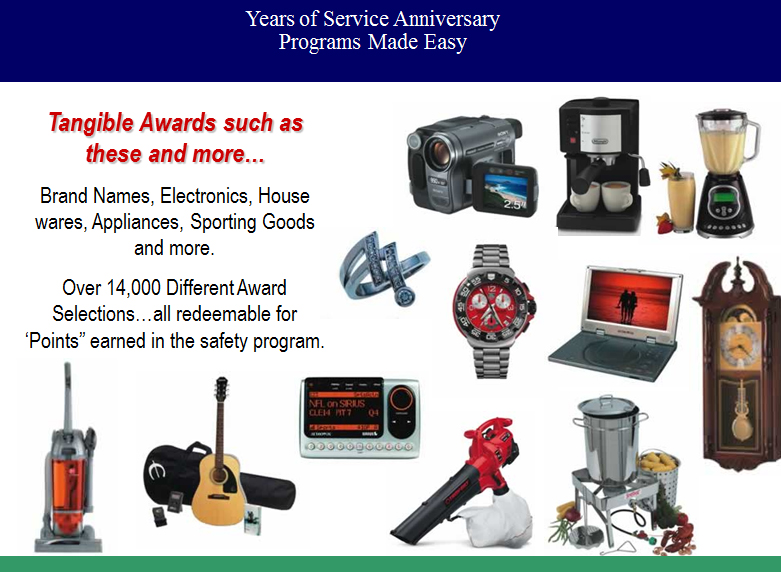 Some key benefits to the justrewards® program are:
Over 14,000 brand name products warehoused in any 80,000 sq. ft. facility.  Trusted brands like Sony, Howard Miller, Samsung, DeWalt, Dooney & Bourke, Tag Heuer, Simmons, Cuisinart and others, we offer rewards across all attractive rewards categories.
Warehousing and shipping are covered in the awards category chosen.  For example, in the $50.00 category, warehousing, shipping and even and 800# customer service line is included at no additional cost.
There is no minimum order requirement and no set up cost unless you wish to custom brand the rewards redemption website.
Customized recognition kits (as shown below) are just $10.00 each
Recipients have 90 days to redeem their reward unless otherwise specified by you.
You can be billed upon issuance or redemption, whichever best suites your budgetary requirements.
Here is a breakdown of how the justrewards® program works in 4 easy steps:
1) Manager compiles a spreadsheet with employee or client name, reason for recognition (5 years of service, safety, performance ,etc) and award level ($50, $100, $200, etc)
2) Customized kits (as shown above) are sent back including a customized letter and a certificate of recognition along with a personalized redemption card.
3) Employees then visit a rewards website and uses their unique redemption card number and code to redeem for one of many gifts within the category you have selected for them. Upon entering the rewards website, the employee will only see all the products they are eligible to receive. This rewards redemption website is set up to be generic in nature. However, company branded rewards redemption website are also available for a minimal set up charge.
4) Employee receives their gift on average within 2 weeks.  It's that simple.
The justrewards® program helps create a culture of recognition within industries like: Construction, manufacturing, Hospitals, distribution Fast food, Universities, city and state governments, and many others
Want to take a test run?  Contact us here to request a demo plus receive a link and demo redemption code to enter the rewards website and view available awards.