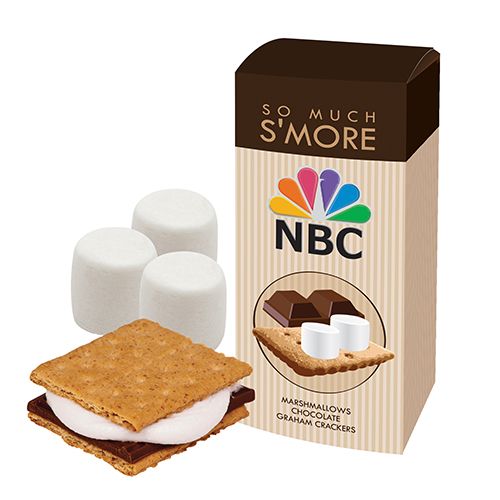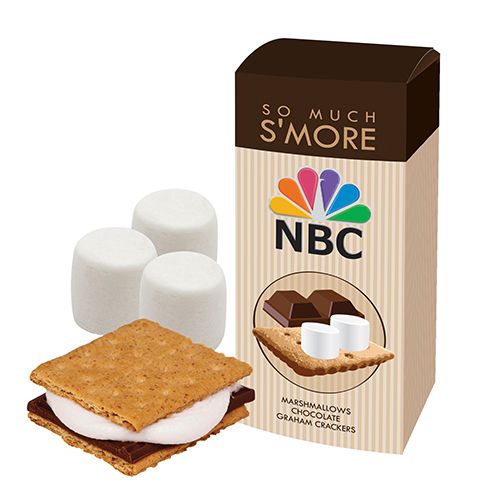 Smore's kits are one of those sweet treats that bring back fond memories from childhood, usually of fun camping trips and nights spent outdoors sitting by the fire.
Now you can get instant smiles all wrapped up in a nice little customizable sweet package with custom branded S'mores Kits. These promotional confectionery kits are perfect for corporate team building, camping trips, business gifts and more.
Promotional confectionery and food related business gifts with company logo personalization – Chocolate and sweets for premium holiday corporate and office gifts to clients, employees and loved ones.
S'mores kits come in a few different sizes and packages.  The Smores Kit Box shown above comes with all the ingredients needed to make S'mores including: marshmallows, graham crackers and chocolate, all wrapped in in a nice box at a size of 3″ L x 2.5″ W x 7″ H.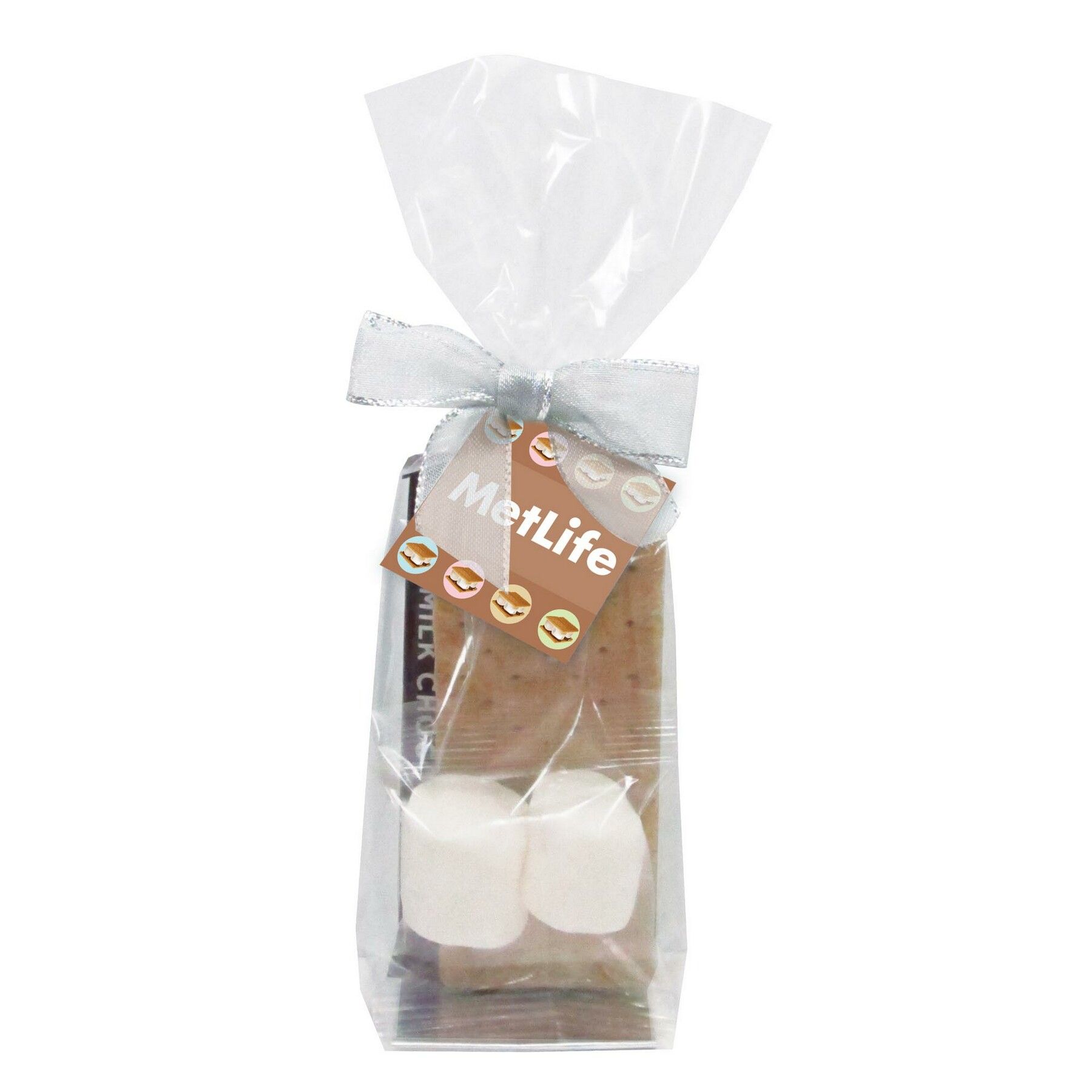 These microwavable S'mores kits come with 2 Graham Cracker sheets, 1 Hershey's Milk Chocolate Bar, and 2 Marshmallows and include a custom full color label.
You can even choose from several ribbon colors to further customize your yummy sweet confectionery gift.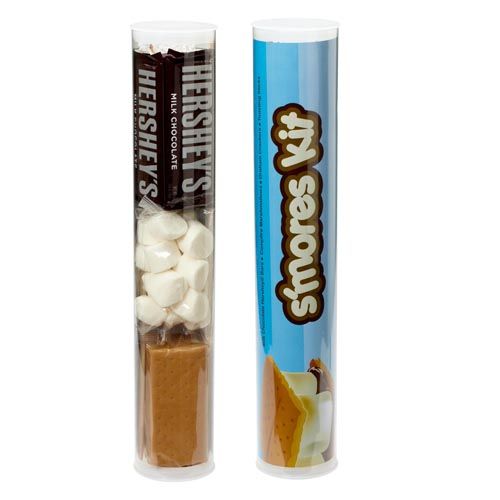 Looking for something more comprehensive to cover group needs?  The Large S'mores Campfire Kit comes with 9 graham cracker sheets, 9 marshmallows, 3 Hershey's milk chocolate bars, and 4 toasting sticks, which makes 9 servings.  You logo and other branding has a large, full color imprint area of 17.25″W x 5.2″H
Click here to view additional custom S'mores kit product options.