Looking for a cool technology logo gift idea for an upcoming corporate travel event, a business gift or employee gift in the $50.00 – $100.00 range?  With the popularity of action videos posted on personal social media pages, these logo customized high definition action video cameras are sure to please your entire gift list.
Why spend over $200.00 to get a the major brand name camera when you can get this 720p HD action video camera shown above for as low as $52.14 depending on your bulk order volume.  Just some of the features include a 2" LCD Screen, ability to take picture and video, waterproof up to 30 meters, can record up to 2 hours on a single shot, wide angle lens and lots of useful accessories.
Your company logo is printed on the front panel up to 2" x 5/16″.  This camera available in 6 colors: Black, Blue, Magenta, Silver, White, & Yellow to match your corporate color scheme or branding campaign.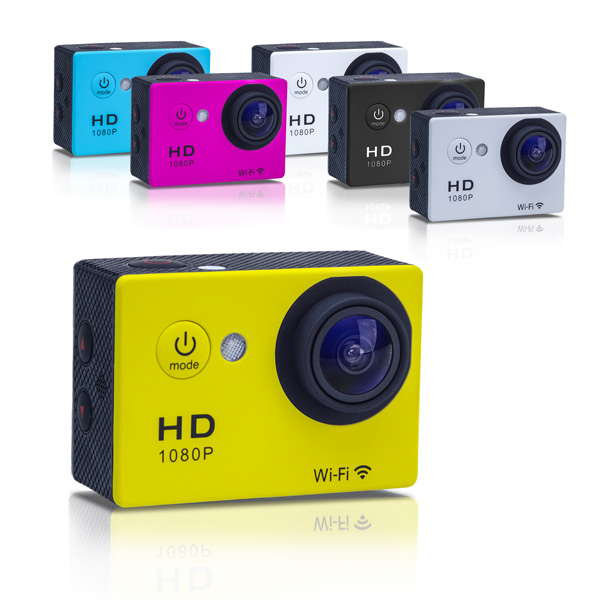 While the 720p gives users great HD resolution, the 1080p HD Action Video Camera packs crystal clear quality resolution.  It's also equipped with WIFI capability allowing users to control the camera from a mobile device.  And with pricing as low as $99.15, you can't get much more bang for your buck!
Click here for additional product information.