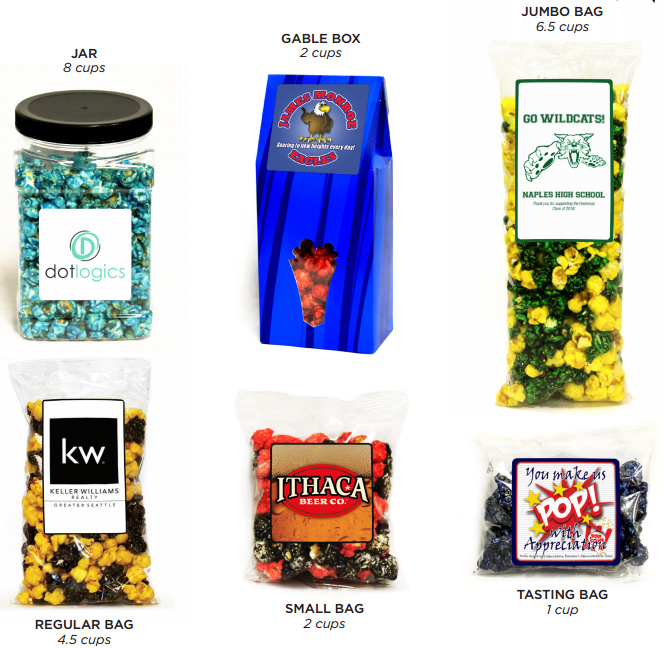 Are you looking for a promotional sweet gift or confectionery food giveaway item to get people excited about your brand? This colorful gourmet popcorn is a tasty to way to match your company, school, event or event colors.
Popped fresh daily, Kosher Certified, gluten free and preservative free, this colored popcorn is a natural hit with any audience.  It's candy-coated for a sweet, slightly salty & crunchy treat.
Your custom, full color artwork is printed on a label which is applied to the bag.  Popcorn color choices include:  White, Pink, Burgundy Red, Red, Orange, Yellow, Dark Green, Light Green, Teal Green, Royal Blue, Purple, Gray, Black.
Product options include:
Small treat bag contain approx. 2 cups of popcorn.

Tasting Bags contain approx. 1 cup of popcorn and two-popcorn colors.

Regular treat bag with one-popcorn color.  Contain apprx. 4-1/2 cups of popcorn.

Jumbo Treat Bags with two-popcorn colors.  Contains approx. 6-1/2 cups of popcorn.

Treat Jars contain approx. 8 cups of popcorn and two-popcorn colors.
Click here to view additional colorful popcorn packaging option.